Adam Topham – HSEQ Manager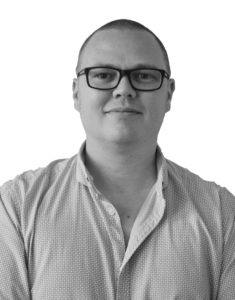 Employed since. July 2017.
Describe your role. I joined Winvic as HSEQ Manager to work with our site teams to help them to work and think safely for themselves and those around them. My job is to help them to learn and improve their knowledge through training.
I now also create and develop the majority of internal training packages which myself and the rest of the HSEQ team deliver. I am currently in the process of obtaining external accreditation for some of our training courses which will not only ensure the information we are delivering is to the highest standard but also helps us strengthen our site teams and their knowledge.
Describe working at Winvic in 3 words. Friendly, practical, enjoyable.
Why construction? The opportunity to be involved with the creation of something; seeing it develop and become something from nothing and helping them to think and act safely for themselves and those around them.
What attracted you to Winvic? The different way of working. Some businesses are very compliance heavy, with paperwork taking priority over the actual safety of the teams on the ground, whereas the Winvic Way is a lot more hands on with regards to safety.
Do you have any advice for people wanting to join Winvic? Be open to a new way of doing things; the Winvic Way. Just because you've always done something one way, doesn't mean it is the best way. Winvic recognises forward thinking and ideas about new approaches.
If you are excited about the opportunities working for Winvic affords and you'd like to know more about joining the Winvic team, visit our vacancies page.