Ed Hall – Trainee Engineer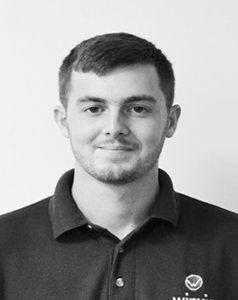 Employed since. August 2016.
Describe your role. I have been at Winvic for 2 years now, starting out as a gateman before moving on to site as a labourer then chainman and progressed to working as a trainee engineer as my skills grew on site. Learning new skills with which I could make a career for myself was really appealing so I talked to Winvic about the options that were open to me. Together we decided that I should trial some jobs and now I am starting an apprenticeship at college while I continue to work, to work towards being an engineer. Keeping on top of many different processes, schedules and subcontractor roles can be difficult when the project is in a busy phase, but I like being busy and I'm getting more confident with the support of colleagues. Over the next two years I hope to successfully complete my college apprenticeship to help me work as a more competent engineer, to continue with learning to support my development in the engineering role on site, and also be working at Winvic as they believe in their employees.
Describe working at Winvic in 3 words. Challenging, diverse and rewarding.
Why construction? Looking from the outside in, it seemed like an industry that offered lots of different, but associated, roles and with the multitude of sectors available to work in, the options seemed endless. I didn't have any qualifications at first but I wanted a career, and I could see the opportunity to learn and progress.
What attracted you to Winvic? While I understood there were many opportunities out there, I realised that not all companies were as committed to helping people reach their potential. Winvic stood out and I suppose they took a chance on me. After being here for two years I realise your ethos and attitude is very important so I'm glad they saw what I knew I had inside me.
Do you have any advice for people wanting to join Winvic? If you want to be presented with new challenges every day and then see the solutions that you've worked really hard on work as planned front of your eyes, you'll love it at Winvic! I'd tell applicants to be confident in what they already know but don't be afraid to ask questions because being open to learning is important.
If you are excited about the opportunities working for Winvic affords and you'd like to know more about joining the Winvic team, visit our vacancies page.