Francis Hayes – Project Manager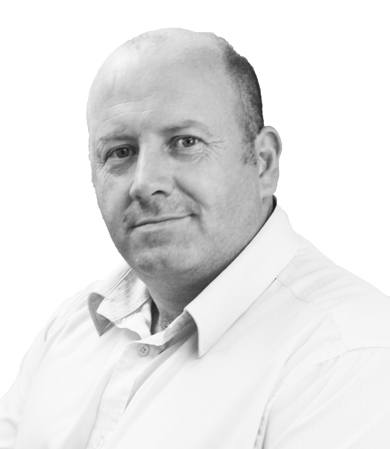 Employed since. January 2002.
Describe your role. I started as a foreman on Winvic's first ever new build – nearly 17 years and it seems like yesterday! I progressed and developed with the company, and the industry, to become a project manager; I enjoy the issues and challenges that come with each new day as well as being agile, adaptable and thinking outside the box. I feel lucky to be able to interact with a multitude of people from all walks of life, solve problems and create something worthwhile with them, before going home with the feeling that you have achieved something. In five years' time I hope I'll be doing the same thing – it may sound corny, but I love what I do.
Describe working at Winvic in 3 words. Rewarding, challenging and satisfying.
Why construction? I was enticed by the somewhat simple reward of creating modern living spaces; be it a place of work, a home or a leisure facility. We may be working with steel or concrete, but ultimately the structures are for people and will be of use to communities and the built environment for years to come.
What attracted you to Winvic? Joining a young company was exciting, but Winvic's owners and the first team members held motivating ambitions and attitudes – I couldn't say no because of the people and their shared vision.
Do you have any advice for people wanting to join Winvic? I would advise anyone going for any job in any industry to be friendly, open, dynamic, adaptable to change and embrace opportunities, but these are attributes we regard highly at Winvic. We are an ever changing company, going from strength to strength and there are many chances for employees to excel, but you have to believe in yourself, the projects and Winvic.
If you are excited about the opportunities working for Winvic affords and you'd like to know more about joining the Winvic team, visit our vacancies page.