Harry Onslow – Design Manager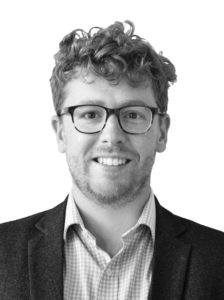 Employed since. September 2017.
Describe your role. I joined Winvic as a Design Manager to predominantly work on industrial and multi-room projects, but I thrived in the latter sector so now am solely focused on that.
The biggest challenge is keeping track of all of a scheme's current and new design issues, while making sure I am able to close out previous queries.
I love being able to work with a variety of different and highly talented people on a daily basis, and working on flagship projects. In five years' time I would like to be working as a Senior Design Manager on further PRS and student accommodation projects.
Describe working at Winvic in 3 words. Collaborative, unique, understanding.
Why construction? Every project is distinctive and every team is different, but ultimately everyone is working to the same goal, which can't be said for all industries.
What attracted you to Winvic? The unique culture and the way the company approaches its work was very appealing. Interactions with their employees, subcontractors and clients are a priority, so "it's not just about bricks and the bottom line".
Do you have any advice for people wanting to join Winvic? Make sure you're ready to be challenged and don't be afraid to voice your ideas – they will be listened to. You must be a team player, who can work closely with other members of the project team, which includes those client side, end-users and consultants as well as Winvic employees.
If you are excited about the opportunities working for Winvic affords and you'd like to know more about joining the Winvic team, visit our vacancies page.