Laura Higgs – Buildings Manuals Manager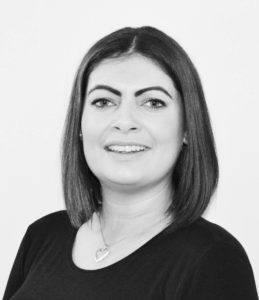 Employed since. March 2014
Describe your role. I started working as an administrator but after 6 months I was promoted to Building Manuals Coordinator, in January 2018 I was given the role of heading up the Manuals Department and I am due to start my NVQ Level 3 in Leadership and Management at the end of September 2018. I now manage a team of three, which is responsible for producing operations and maintenance manuals for clients, so that they can carry out future cleaning, maintenance, alterations, refurbishment and demolition of buildings safely. It is so rewarding to receive positive client feedback and see project's progress on site, and I love the opportunity I get to keep learning about the construction industry, to be shown around so many varied sites and see other team members grow and develop. There are challenges, of course, such as hitting tight deadlines and ensuring we fulfil clients' complex requirements. I hope to become a more senior manager of the building manuals department, where I would be responsible for overall management of several teams, each with sector responsibilities.
Describe working at Winvic in 3 words. Unique, challenging and rewarding.
Why construction? Construction is a major industry in the UK, buildings will always need to be built! I felt at home at Winvic, and when I realised there were so many opportunities for women in construction I chose to make construction my long-term career.
What attracted you to Winvic? The company seemed like a great one to work for and Winvic gives people the opportunity to progress their careers, through both personal and professional development. I'm thankful for the stability Winvic provides and the vision of a successful future.
Do you have any advice for people wanting to join Winvic? Keep an open mind and be willing to learn from those around you, and don't be afraid to ask for help or guidance; there are so many people with a lot of experience, and in my experience everybody is happy to help. Anybody who enjoys a challenge and enjoys being part of a team would be a perfect fit.
If you are excited about the opportunities working for Winvic affords and you'd like to know more about joining the Winvic team, visit our vacancies page.