Marina Ryan – Design Co-ordinator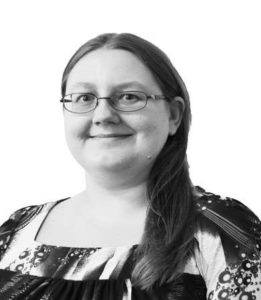 Employed since. June 2016.
Describe your role. I started as a junior Design Coordinator and I am now working my way up to being a Design Manager. As I have progressed, I have taken more control over the projects I am assigned working on fit-out, build and infrastructure designs and liaising with clients, their design teams and the senior Winvic staff who are working on the scheme. Of course, this isn't without its challenges and good communication is really important but there is always great camaraderie on site and in the office.
Describe working at Winvic in 3 words. Collaborative, innovative, family.
Why construction? The industry was just more interesting to me than those careers that are seen as traditionally female-led. I wanted opportunities to take an innovative approach, work with and learn from a variety of people, and I knew I would enjoy seeing projects go from drawings to completion.
What attracted you to Winvic? Although it is growing firm and major player, it is smaller in comparison to some and it has a family feel. I get to work a new project every couple of months, get really involved and there are career progression opportunities.
Do you have any advice for people wanting to join Winvic? If you are open minded, enjoy working with people, are forward thinking, well organised and flexible then Winvic could be right for you. The company wants its staff to share the Winvic Way ethos and get stuck in.
If you are excited about the opportunities working for Winvic affords and you'd like to know more about joining the Winvic team, visit our vacancies page.