Nick Forscutt – Estimator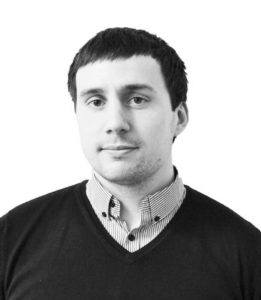 Employed since. January 2013.
Describe your role. I began my career as an Assistant Estimator, progressed to Estimator within 6 months and I hope to be a Senior Estimator within the next few years. Tender processes can be a really demanding part of my role, but winning a tricky contract for Winvic is always a massive boost. I work well being quite self-sufficient and working autonomously, but coordinating and negotiating with client representatives is always gratifying, although sometimes difficult, especially when we find a solution together.
Describe working at Winvic in 3 words. Super, smashing, great.
Why construction? Construction roles have higher salaries on average than other industries, which was attractive to me, but also most of my family members are working or have worked within the sector.
What attracted you to Winvic? Winvic are a local company to my home, and at the time they were starting to grow and work on some interesting projects, plus there were clear opportunities to progress my career.
Do you have any advice for people wanting to join Winvic? Have a good work ethic, be flexible and be ready to react to changes. Winvic is a different breed of contractor to most so those with experience may need to adjust their way of working, and those who can do this quickly will go a long way in the company. The atmosphere is relaxed and Winvic really trusts its employees to complete tasks without a lot of micro-management and time consuming procedures.
If you are excited about the opportunities working for Winvic affords and you'd like to know more about joining the Winvic team, visit our vacancies page.