Paige Lambert – Assistant Quantity Surveyor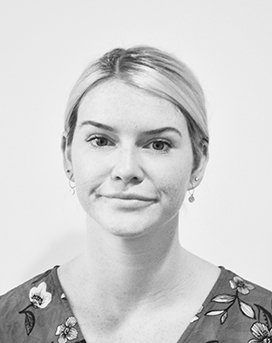 Employed since. September 2017.
Describe your role. I started with Winvic as a Trainee Quantity Surveyor (which means total novice!) but I have worked hard and was rewarded in February by being promoted to Assistant QS. I am responsible for managing project costs and contractual relationships from feasibility to completion. The teams I work with are the best part of my job if I'm honest as everyone is so upbeat and supportive; it's therefore a great environment to work and learn in. Every day I encounter something new and I've had to accept that sometimes I don't have a solution or my approach is wrong, but I learn from each new situation. I know that in five years' time I will have the opportunity to progress to a Senior QS.
Describe working at Winvic in 3 words. Different every day!
Why construction? It's a big industry with great potential. I could work in many places around the world, on buildings with hundreds of uses, for thousands of clients, employing millions of designs. From the vision down to the numbers, no two projects are the same and that's exciting.
What attracted you to Winvic? I wanted to work with a multidisciplinary main contractor to gain a rounded understanding of the construction industry and various sectors and it was important for me to work for a responsible, ethical and fair contractor.
Do you have any advice for people wanting to join Winvic? I think you must be someone positive who likes a challenge and be ready to go with the flow as every situation is different. Hard work is recognised at Winvic, which is hugely motivational, so get your head down and be your best.
If you are excited about the opportunities working for Winvic affords and you'd like to know more about joining the Winvic team, visit our vacancies page.