Sara Slaney – Design Coordinator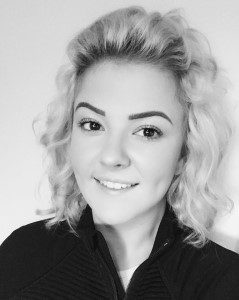 Employed since. January 2018
Describe your role. I joined Winvic as a Design Coordinator towards the start of 2018, working alongside the team at the Newhall Square multi-room project, in Birmingham. The challenges within my role vary each day, no day is the same, to say the least! Tackling different design enquiries from the city council to liaising with subcontractors and consultants, from arranging new building warranties to solving problems with our in-house design teams. The most enjoyable part of my day is coming to site to work with my team, we share the same attitude to work and, dare I say, we have fun. My goal is to continue to work on developing my industry and sector knowledge while generally broadening my horizons. Within the next 5 years I would like to become a Design Manger and have the responsibility of my own projects.
Describe working at Winvic in 3 words. Challenging, varied, rewarding.
Why construction? Construction is an industry that continues to thrive and grow, tackling new challenges daily within different environments. So, isn't it a great opportunity for your career to grow with it? Personally I think it is.
What attracted you to Winvic? The company's ethos and commitment to their employees was evident straightaway and that was really appealing.
Do you have any advice for people wanting to join Winvic? When I applied for Winvic I wasn't given much advice, only to be myself, because the type of person you are and what motivates you is crucial. Qualifications and practical experience are obviously a big help, but I personally think you need to be a driven, enthusiastic people person who loves a challenge.
If you are excited about the opportunities working for Winvic affords and you'd like to know more about joining the Winvic team, visit our vacancies page.