We asked the five young people who are currently enjoying Year in Industry placements with us to write blogs about their real-world experiences, how their roles have met with expectations and what they see for themselves in the future. Last we spoke to Josh – you can read his blog here – and now it's Hollie's turn. She is studying for a Bachelor of Science degree in Civil Engineering at Nottingham Trent University and while there are approximately 20 women on her course, she was taken aback that the majority of her female peers chose to undertake office-based design roles; Hollie tells us what it's like to be out on site…
"When I first had to think about my year-out placement I knew that I wanted an on-site role. With no previous knowledge of how things really work on site, I knew I had to focus here if my goal of becoming a coming a successful engineer were to be achieved. I'm certain I made the right decision because my on-site mentor, Eamonn (Site Engineer), and overseeing mentor, Mark, (Project Manager) have ensured that I am fully involved with the project and team. I'm invited to every site meeting so I can understand the whole picture and also to ones that aren't compulsory for my role, but they know I should make the most of my year at Winvic and are giving me insights into different processes and people's jobs. More than that, I've been encouraged to contribute in meetings, not just take a back seat. Eamonn is extremely helpful in teaching me practical things and answering my questions in a way that completely makes sense. In a nutshell I have learnt a vast amount since working at Winvic and the whole team have taught me so many valuable things about my role and projects, which will help me in my final year at uni.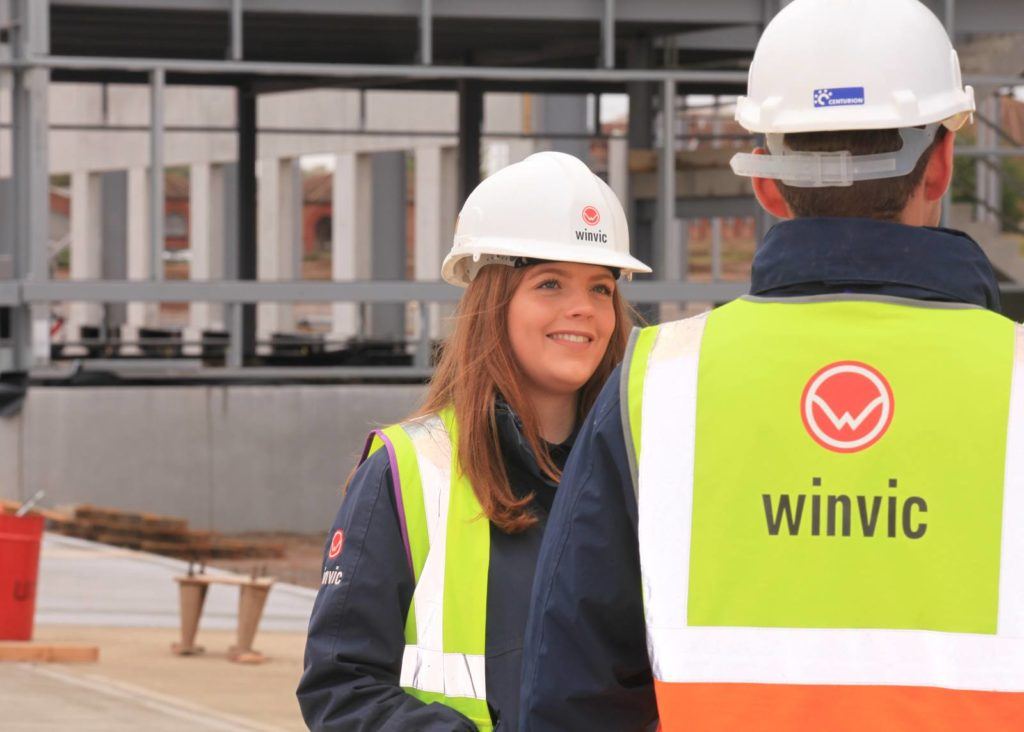 "Apart from being extremely helpful and knowledgeable within their professions, the team is so friendly. On my first day I was very nervous but excited to start a new journey in my life, and the team were all very welcoming to me. I was given a tour of the whole site with the PM and engineer so I understood what was to come in the coming months and I immediately found out that the office always has a fun atmosphere. I first heard about Winvic when I attended a Placement Fair at university and I applied as the company seemed extremely good to work for. I haven't been disappointed as Winvic do really care about their employees and have a passion for helping young people like me to make it in the industry.
"I have been working at SEGRO Logistics Park East Midlands Gateway, which has been a three year project that is now coming to an end. As practical completion is just round the corner for the Strategic Rail Freight Interchange – the infrastructure phase and four industrial units have already been handed over – I have been involved in the snagging process. This has included going on a site tour with the client where we illustrated that all works have been completed to exacting standards. I didn't think I'd be speaking directly to clients just a few months in or being responsible for works, but that's what's been really exciting. I've shown that I can do a good job and I've been rewarded with extra responsibilities. Since July, I've also set out various footpaths and a bridleway using GPS, have completed various tasks on CAD including as-builts – which provides a record of what has been built, if different to design – and I've undertaken compiling information for use in the Asset Data Management Manual (ADMM) for the site using Excel.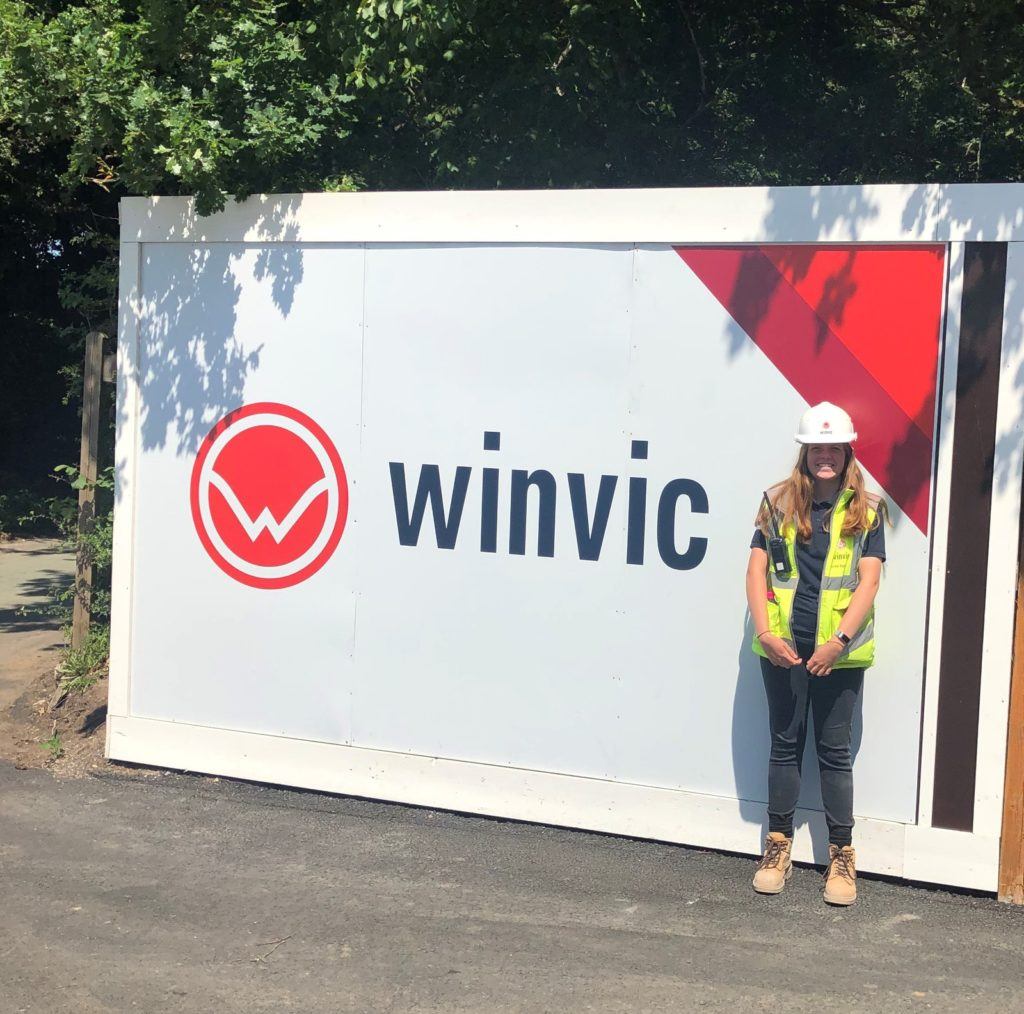 "I was fully aware that the construction industry is a predominantly male environment and I thought it was very positive that there are around 20 women in my university class, out of 100, but then most of them chose to go into an office-based design placement. I thoroughly enjoy life on site and now really understand the importance of having that experience as a foundation – even if you're office based, I think site knowledge is a must. Before starting this placement I guess I wasn't sure what role I wanted but now I can see myself working as a site engineer after I graduate.
"I have always had an interest in civil engineering and infrastructure from a young age through visiting different cities around the world. Seeing the Burj Khalifa in Dubai was amazing, for example. The thought of being able to be a part of a project like that and seeing it come to life was something I liked the thought of for a career. I hope I'll progress to being a more senior engineering role in the coming years but I'm really still learning about the options available as it's such a varied and exciting sector."
Hollie Parkes, Trainee Site Engineer