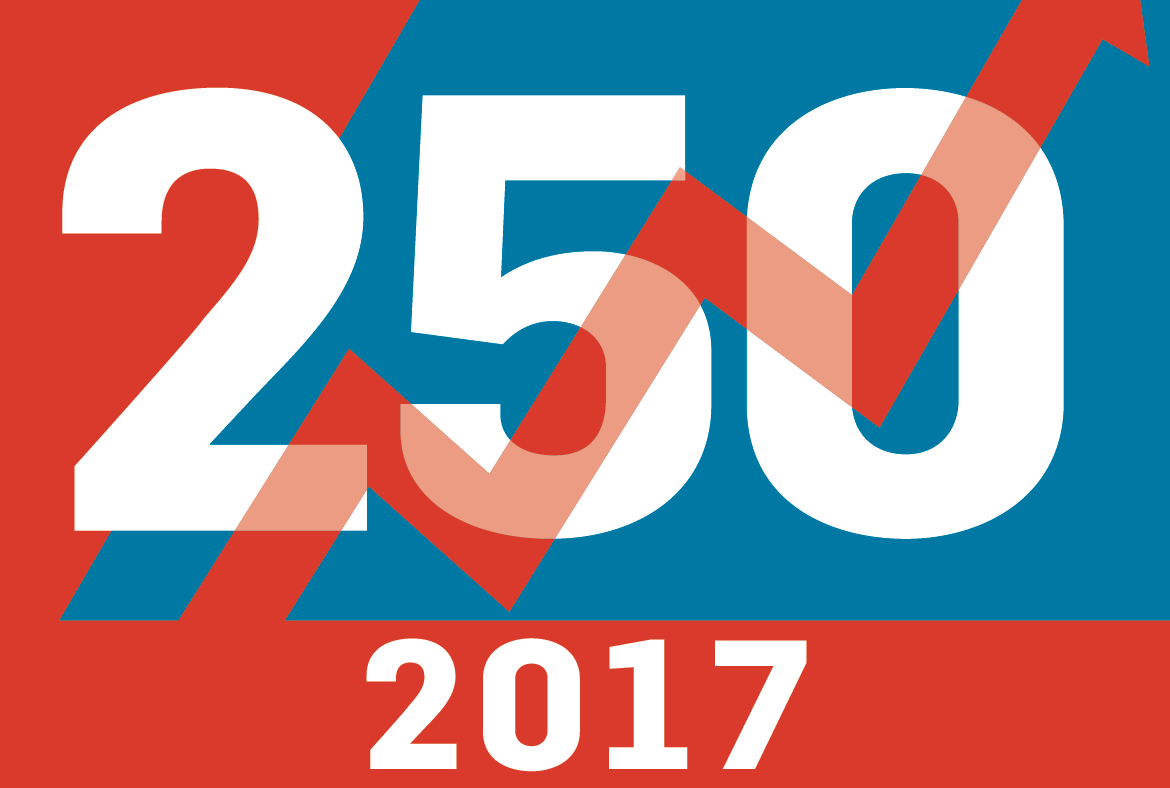 Following another year of strong growth, Winvic Construction Ltd ranked 32nd in the Sunday Times Top Track 250 annual league table published this weekend (1st October 2017).
Winvic were recognised as the biggest mid-market growth company in the East Midlands out of eight companies in the region who made it into the league table for making a strong contribution to the economy.
Dave Ward, Managing Director said:
"Our place in the Top Track 250 reflects our continuing growth and success which has been achieved through the hard work and commitment of our staff who continue to provide great value and exceptional service to our clients.
Our employees are our most important asset and our success and growth is testament to their determination and dedication to achieving excellent outcomes for the projects we undertake.
We attract and develop talented graduates and apprentices who join us to develop their careers in a dynamic, growing business, and gap-year students who gain valuable experience and insight into a career in construction, often going on to join us after they have completed their studies.
We invest in the development of all our employees to help them achieve their full potential and to keep up with industry developments to help us remain competitive by innovating and diversifying, and which has enabled us to deliver major infrastructure and retail schemes such as East Midlands Gateway and Rushden Lakes.
We are equally proud of our reputation as the UK's leading 'mega shed' specialist for the millions of square feet of industrial and distribution space we deliver every year for our growing list of blue-chip clients."
Ends
Notes for editors
Winvic Construction Ltd is a multidisciplinary main contractor that excels in the delivery of construction projects on a national scale. Formed in 2001, privately owned and this year will turn over in excess of £500 million for a growing list of blue chip clients.
Widely known as the UK's leading 'shed' specialist, delivering millions of square feet every year for the industrial and distribution sectors. However, the business has grown and diversified significantly over the years, with design and build, fit-out and civil works expertise benefiting projects across:
Fit-out – standalone and as part of a base build, including installing high value storage, complex MHE, and mechanical and electrical services
Earthworks, remediation, infrastructure and civil engineering
Multi-room student and residential accommodation
Education, retail and leisure
Current projects include the £140m Rushden Lakes retail and leisure scheme, major infrastructure developments such as East Midlands Gateway, and multi room commercial projects in the student accommodation and private rented sectors.
To find out more about careers and opportunities for gap-year students, graduates and apprentices at Winvic, please contact Rebecca Schwarz on 01604 678960 or visit http://www.winvic.co.uk/employment/vacancies/
Click here to view the full supplement reproduced with permission from The Sunday Times Top Track 250.