Year-In Industry Placements
Real world experience is essential for those studying a degree in a construction related field and if the industry is to attract the best future minds, companies like us must help individuals like you to gain a head start.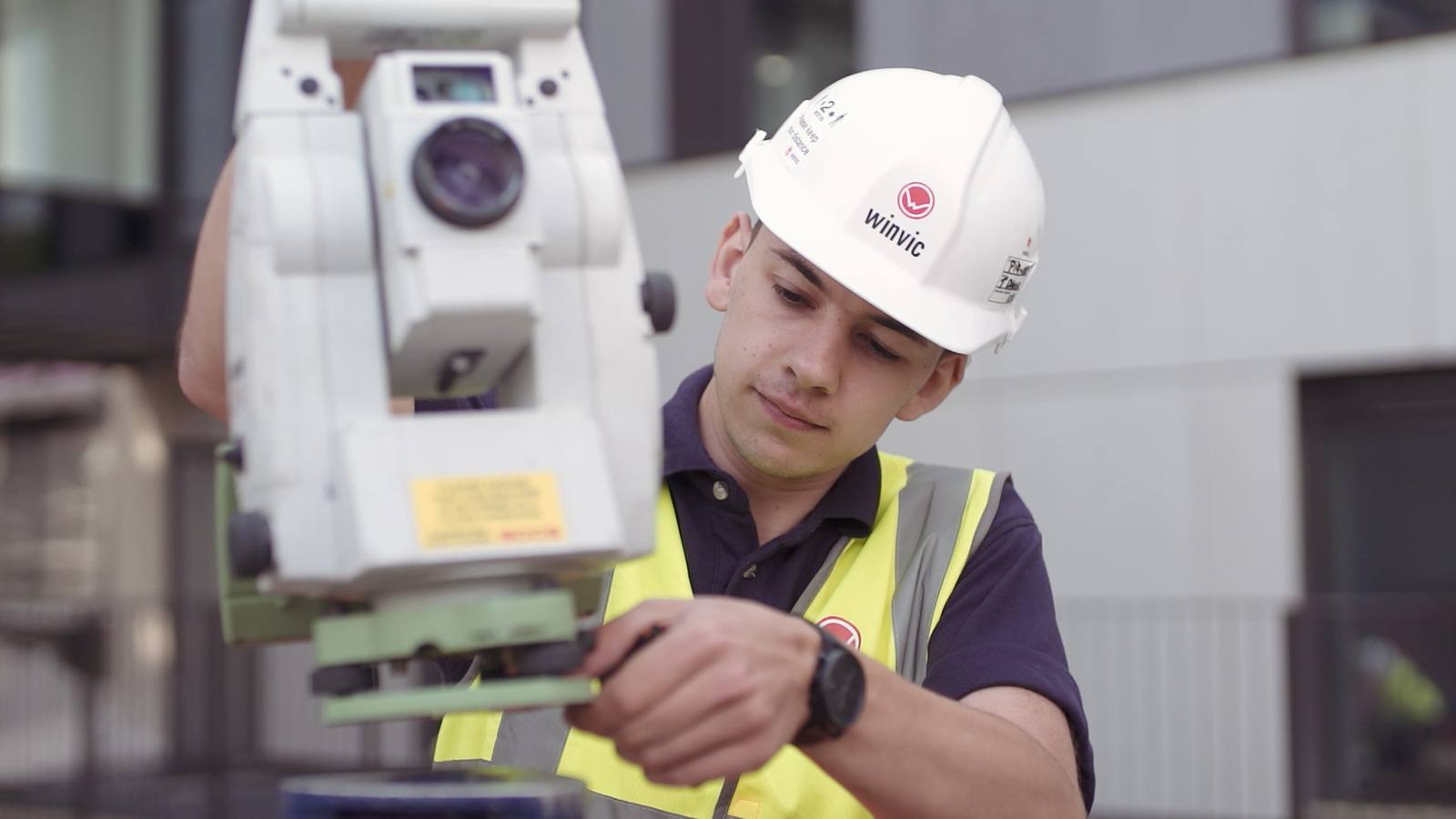 PROVIDING A REAL WORLD EXPERIENCE
Real world experience is essential for those studying a degree in a construction related field and if the industry is to attract the best future minds, companies like Winvic must help these individuals gain a head start. Previous industry placement students have acquired knowledge to enhance their remaining academic studies as well as learn valuable hands-on lessons ready for their forthcoming careers.
We ensure those who join us for a year gain plenty of experience across different sectors, from large-scale infrastructure projects to multi-room builds and mega-sheds, and understand the different challenges through every phase of a scheme. Previous gap year students, like George and Nirav, who share their experiences below, acquired knowledge to help them with the remainder of their courses as well as set them in good stead for their careers… their career at Winvic. Many students have impressed us from the off and we have offered them permanent positions after graduation, just like Mark and Adam.
You can learn more about what our current exciting year-in industry opportunities comprise here:
Although our head office is in Northamptonshire, we work nationally – we therefore welcome applications for year in industry placements from people across the UK.
If you're looking for a Year in Industry placement to complement your studies, click here to find out why Winvic could be the employer for you and please get in touch with our HR Department for more information.
Visit our blog to read about our current Year in Industry students' experiences.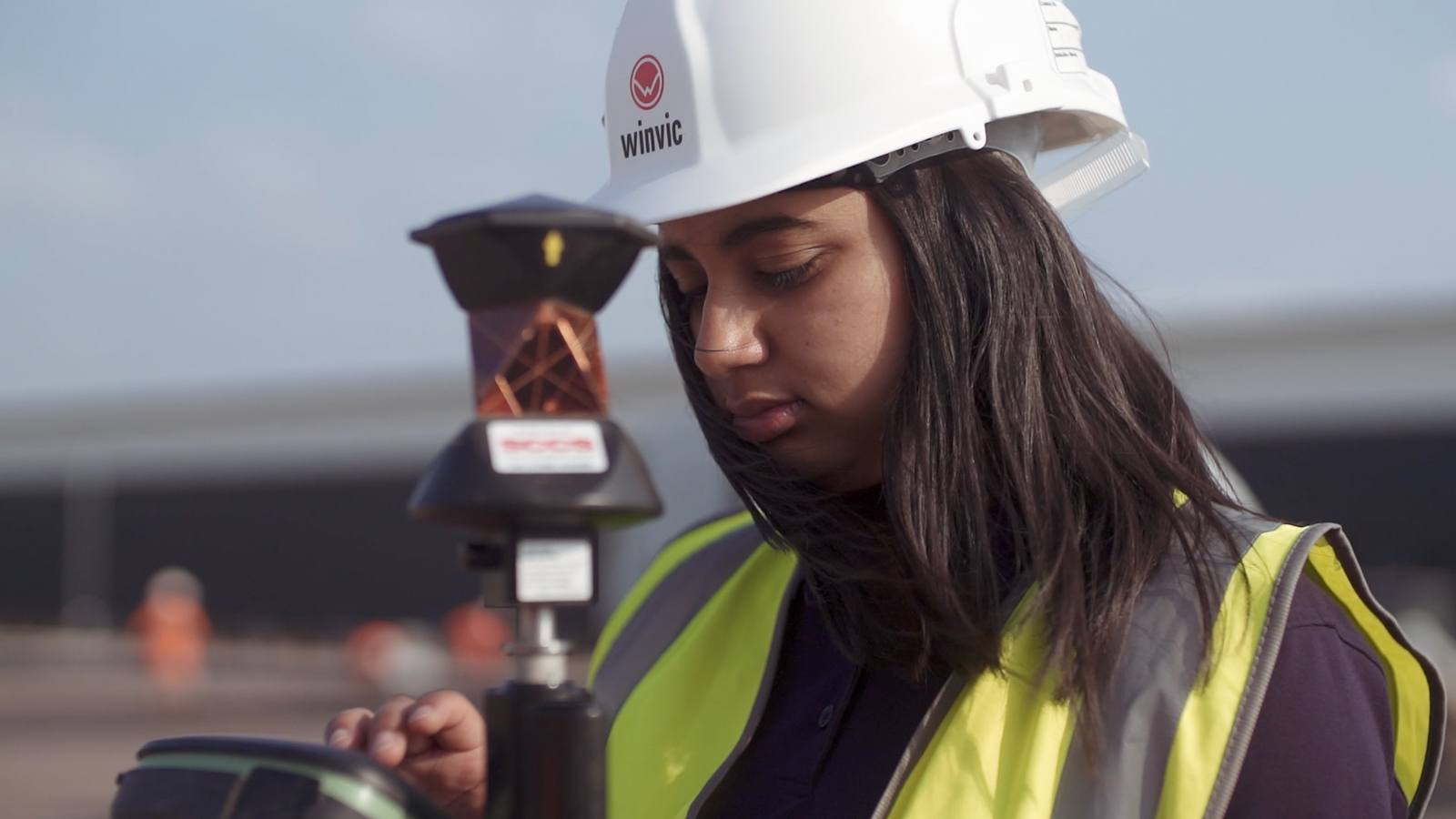 HEAR WHAT OUR YEAR-IN INDUSTRY PLACEMENT STUDENTS HAVE TO SAY: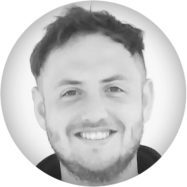 Name: George Johnson
Placement: Trainee Quantity Surveyor between July 2018 and September 2019
Permanent Role: Assistant Quantity Surveyor from July 2020
Studied: BSc (Hons) Quantity Surveying and Commercial Management
Describe Your Role: I was able to get involved in a lot of tasks and work with over 35 subcontractors, learning about each element of the programme, from steel erection right through to completion at SEGRO Logistics Park East Midlands Gateway. Tasks included taking measurements, processing subcontract orders and then managing the progression and valuations out on site. I was also pricing variations and towards the end of my placement I was involved in agreeing final accounts. I learned how important it is to build good relationships, with the team around you, with subcontractors and clients, and I became more confident in my abilities as a QS and how my role works within a site team.
Advice for people wanting to join Winvic? I couldn't have imagined working on a £61 million pound state-of-the art warehouse for Amazon when I left school, so dream big! If you want a placement where everyone you work with takes the time to help with your development, and where everyone has the same goals of doing it right first time, hitting programmes and working to budget, then Winvic is the place for you.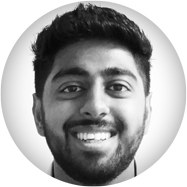 Name: Nirav Lad
Placement: Trainee Site Engineer between July 2018 and September 2019
Permanent Role: Site Engineer from September 2020
Studied: BSc (Hons) Construction Management
Describe Your Role: I worked at Glasshoughton, Castleford on an industrial warehouse for Barwood Capital and Tungsten Properties. In the first few months I managed the piling for ground stabilisation purposes, worked on the drainage packages, learned about cutting and filling, and was involved in surveying. Later on, I managed subcontractors on a day-to-day basis, ordered concrete and drainage
supplies and had the main role of setting out kerbs and drainage. One of the most challenging things I did was to set out stairs without using robotics, going back to basic engineering principles using string lines, taping and a plumb bob. We handed this project over close to the end of my YII, so I spent my last two months at Kingsway Business Park in Rochdale for Wilson Bardon Developments where I focused on putting down the external slabs.
Advice for people wanting to join Winvic? Don't expect to just watch other people – my managing and daily mentors gave me the opportunity and pushed me to be an engineer – so be prepared to manage tasks, experience real-life problems and help come up with solutions. Winvic doesn't manage each element of the project in isolation, it takes the whole programme into consideration. This means you need to have the right mindset to work as one team with all staff and subcontractors.
STUDENT HOLIDAY PLACEMENTS
Throughout the summer, Christmas and Easter holidays each year, a number of students come to work for us on short-term placements, which range from one to four weeks. We have no set rules in place about the subject or subjects that applicants need to be studying, and in fact, we support the need for wider awareness of the construction industry.
Of course most of the young men and women that apply for a holiday placement with us are learning about a construction related discipline, and we ensure they have the opportunity to learn as much as possible and get hands on in their field of choice.
"I would like to thank Winvic for giving me the opportunity to spend time at East Midlands Distribution Centre (EMDC), especially the project manager Josh, and Dean, who was the engineer I shadowed. It wasn't as I expected at all but in a good way! I thought I'd be sat in an office but from the first day I was out on-site doing bits and bobs all day. I used GPS equipment, set out kerbs, measured various areas and put pins in the ground as part of marking out tasks. It has helped me loads with my Level 3 qualification in Construction and the Built Environment too because I could ask the experts and visualise things, which you can't always do in the classroom. I can't wait to come back!"
Maddie Wood, Civil Engineering Student, Level 3 Construction and the Built Environment
To find out more about our current 'year in industry' opportunities and student holiday placements download our brochure or get in touch with our HR department below.