We think our track record speaks for itself, but let's talk about the awards we win year after year. They recognise our commitment to clients, celebrate the determination and dedication of our teams and endorse the excellent project outcomes that we achieve.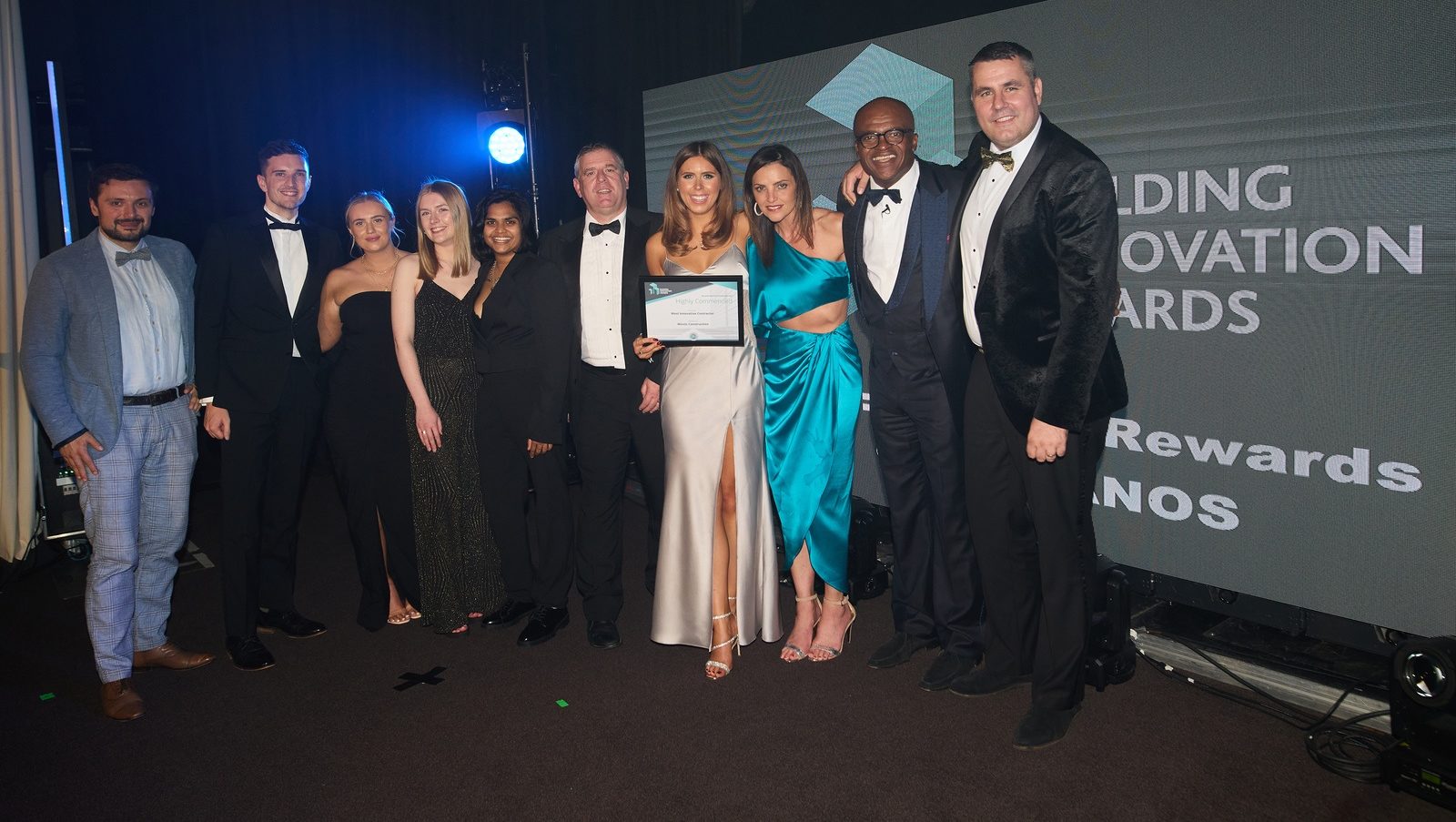 In recent years we have won multiple Considerate Constructors Scheme awards, an award for the Best Health & Safety in Construction at the Safety & Health Excellence (SHE) Awards, the Royal Society for the Prevention of Accidents (RoSPA) President's Award for achieving over ten consecutive Gold Medals alongside other project specific awards.
The awards Winvic has won demonstrate that we deliver outstanding schemes, safely and sustainably, and the nationally and globally recognised accreditations substantiate this. You can browse some of the recent certifications and honours we have received below, including recognition for corporate and industrial designs, being a considerate constructor in a city centre environment and compliance with health and safety legislation.
With health and safety high on our agenda we are not only strong supporters of the RoSPA Occupational Health and Safety Awards, but we also hold the high level accreditations you would expect from an experienced contractor. For example, ISOs are internationally recognised standards that are a guarantee of our exemplary processes, products and services across areas of health, safety, the environment and quality, as well as our commitment to optimum cost efficiencies and best value.
Winvic is one of only 14,000 organisations across the world to hold an IIP accreditation, meaning our pledge to set high standards in staff leadership, support and management is backed up by internationally recognised, rigorous assessment. The framework we adhere to reflects the latest workplace trends, essential skills and effective structures required to outperform within the construction industry.
We are proud of what we have achieved but most of all, we believe that these awards demonstrate that we are delivering the needs of our customers and their end users.