Apprenticeship Opportunities
We understand that the traditional academic route to a construction career is not for everyone so we support alternative learning approaches through apprenticeships.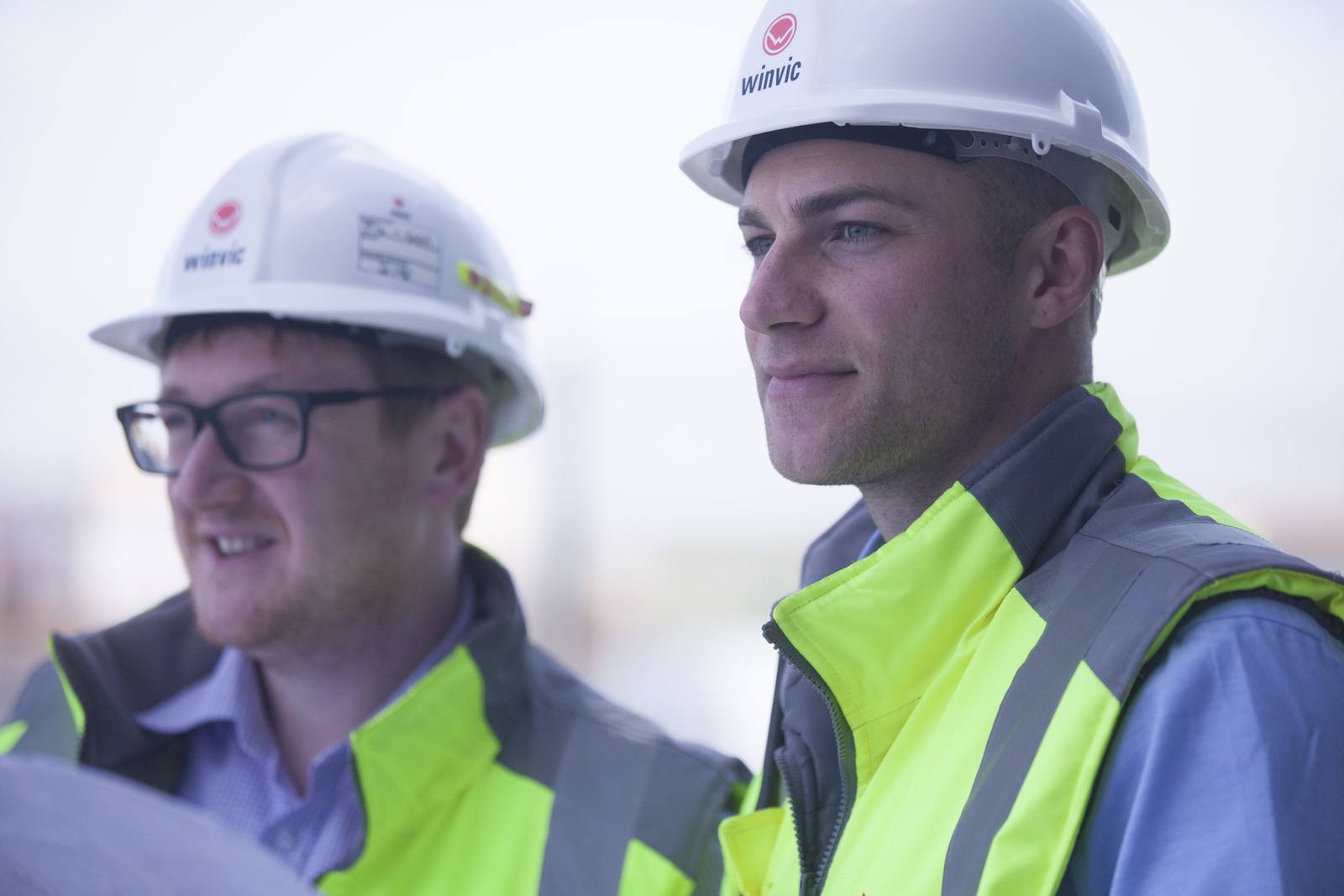 BUILD YOUR CAREER
You may be about to leave school, have already found that full-time college isn't right for you or you have been employed and are settling on your career; whatever your circumstances, if you're passionate and ready to learn while you work as part of a talented team, a Winvic apprenticeship might be what you've been looking for.
Our apprenticeship opportunities, are currently as follows:
Trainee Site Engineer
Level 3: Construction National Foundation Diploma at Leicester College
Level 5: Construction and the Built Environment Higher National Diploma (Civil Engineering) at Leicester College
Assistant Design Coordinator
Level 5: Construction and the Built Environment Higher National Diploma (Construction Management) at Leicester College
M&E Coordinator
Level 5: Construction and the Built Environment Higher National Diploma (Electrical) at Leicester College
Trainee Quantity Surveyor
Undergraduate Degree: BSc (Hons) Quantity Surveying and Commercial Management at Nottingham Trent University
To find out more about our current apprenticeship opportunities download our brochure or get in touch with our HR department by clicking the buttons below to take the first step towards your new career with Winvic.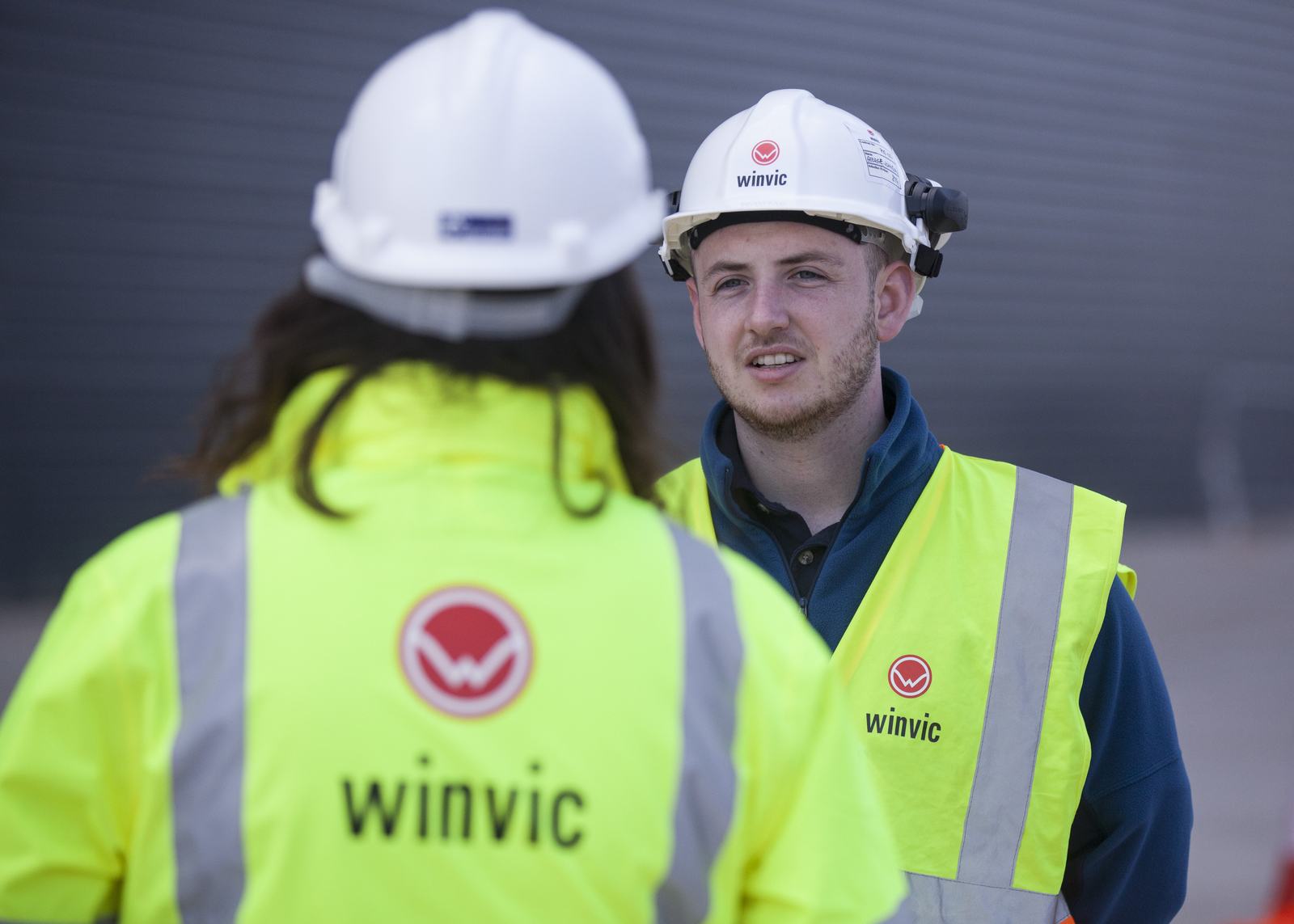 HEAR WHAT OUR APPRENTICES HAVE TO SAY:
Name: Ed Hall
Position: Trainee Site Engineer
Held Role Since: August 2016
Studied: Level 3 Diploma Construction & The Built Environment
Describe Your Role: I have been at Winvic for 2 years now, starting out as a gateman before moving on to site as a labourer, then chainman, and progressed to working as a trainee engineer as my skills grew on site. Keeping on top of many different processes, schedules and subcontractor roles can be difficult when the project is in a busy phase, but I like being busy and I'm getting more confident with the support of colleagues. Over the next two years I hope to successfully complete my college apprenticeship to help me work as a more competent engineer, to continue with learning to support my development in the engineering role on site, and also be working at Winvic as they believe in their employees.
Advice for people wanting to join Winvic? If you want to be presented with new challenges every day and then see the solutions that you've worked really hard on come to life in front of your eyes, you'll love it at Winvic! I'd tell applicants to be confident in what they already know but don't be afraid to ask questions because being open to learning is important.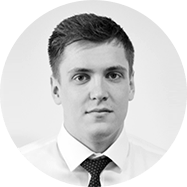 Name: Sam Harrington
Position: Intermediate Quantity Surveyor
Held Role Since: May 2017
Studied: Currently studying part-time for a BSc in Quantity Surveying and Construction Commercial Management
Describe Your Role: I began as a trainee, working alongside a Managing Surveyor to learn and to provide support. I then progressed to Assistant Quantity Surveyor and then to Intermediate Quantity Surveyor, which means I am responsible for my own projects.
It is always a challenging time when I have to overcome a problem that I haven't encountered before, but I love working in a fast paced environment, and constantly meeting and interacting with new people.
Advice for people wanting to join Winvic? Always ask questions. No matter how silly you might feel at first, no question is a stupid question and the team will support you. Those who thrive on a challenge and are prepared to be pushed fit in here at Winvic, it's a company of people who want to learn and do the very best job.