The New Year brought with it an exciting opportunity for one of our staff members – Charlotte Wildman – as she began a two year term as a Board member for The Institution of Structural Engineers (IStructE). She was selected from a number of candidates to become one of 11 who will work to define and develop Institution strategy and policy, ensuring that IStructE continues to lead and support the development of structural engineering worldwide, in order to secure a safe and resilient built environment for all.
Charlotte joined Winvic in October 2019 as a Design Manager, so it's been a busy few months for her. Nevertheless, she found time to tell us a little more about her journey from working in retail and leisure 8 years ago to where she is now, applying her passion for design and knowledge of structural engineering on a daily basis.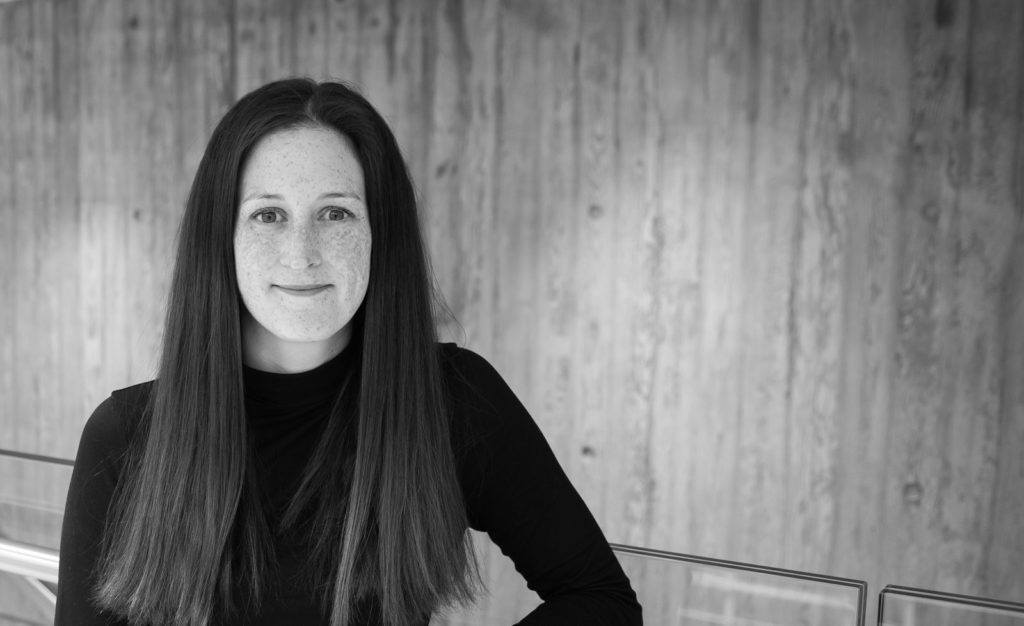 "I don't know whether my story is unusual, but I went from not really knowing what career I wanted to being 100% sure when I found structural engineering. If it wasn't for a friend who had started studying the field at college, I'm not sure where I would have headed, and my path has certainly influenced my commitment to helping young people enter the industry; it feels like my responsibility to open minds and doors into the exciting world of construction, and working closely with the Institution for Structural Engineers is an important part of my professional life.
"In 2008 I left the job I had in an outdoor shop and followed my friend onto a Civil Engineering HND course and I loved it. I then continued studying to achieve a MEng degree, also in the same subject, and graduated in 2014; my four years were made up of two full-time and two part-time years, the latter being when I got my first taste of being on the job, as I also worked part-time. It was in 2012 when I was introduced to IStructE and I became a student representative. My role was to take students' views back to the Institution, and because I was one of a handful of women engineers, I felt I had a lot to contribute. This then led to me championing the engagement of all minorities, whether gender, race or class, and my passion really lies in the construction sector breaking down barriers and facilitating minorities to enter the industry.
"In 2014, I joined the Young Member's Committee of the West Midland's Region, before becoming its Chair from 2014 to 2016. I arranged meetings for young engineers and we paid particular attention to making these relaxed environments where everyone would be comfortable giving their views. When it came to technical topics, they were discussed at the right level for the audience so that attendees didn't feel overwhelmed by the things they had yet to learn. Also in 2014 I joined the International Young Members Panel, before joining International Council as an IStructE Graduate member from 2016 to 2017; here I helped to organise conferences and as well as continuing to focus on members' feedback I also worked on other committees and task groups, such as one looking at how to attract new members to the Institution.
"As soon as I became a Chartered Member in 2017 I submitted an application to sit on the IStructE Council, which is a three year position. After the first year on the Council the President invited me to run for the Board – which was very unexpected and exciting – and the Board was elected by the IStructE Council in November. I was successful! This month marks my official appointment of the two year – 2020 and 2021 – term, and together with the President, three Vice-Presidents, a Past President and five other Council members we will serve are the Institution's Trustees.
"If that recent win in my life isn't thrilling enough, I'm also really enjoying my new position as a Design Manager at Winvic, and I'm about to move house! My role is a change from working as a consulting engineer, which is what I've predominantly done since my graduation, but I'm able to add a great deal of value in interesting ways. My knowledge of the design and construction process from an engineer's point of view translates an in-depth appreciation of challenges and successes. This means I can get ahead of any pain points, talk in very technical structural terms when required and I understand varying people's positions. Furthermore, I have worked mostly in the retail and leisure sectors, so my current project, a 661,000 sq ft industrial scheme in Biggleswade for Tritax Symmetry is a fascinating departure.
"Apart from my engineering knowledge, many of my soft skills have been instantly transferrable – managing engineers, liaising with wider teams and engaging with clients – but I'm very much enjoying learning about new areas, such as the planning and BREEAM assessment processes. I have no idea what the future holds for my career, but I'm certain I've taken the right paths since 2008 and I couldn't have landed at a more passionate and supportive company than Winvic."
Charlotte Wildman, Design Manager