As part of Winvic's commitment to making positive and long-lasting changes to local people's lives through community-based initiatives, we have developed a partnership with Minworth Infant & Junior School, located near our Peddimore and F sites.
How did the collaboration with Minworth Infant & Junior School start?
It began with a visit to the school to see how Winvic could support with bringing curriculum topics to life. This was great opportunity to educate and inspire the pupils through practical activities and presentations from our employees.
Whilst at the school visit, the Headteacher, Kelly Lickley explained how some of the more dated areas of the school didn't match up with vibrant character and life of staff and students. The teaching was modern, fun and innovative and the space needed to reflect this. With our expertise and skillset, it seemed the perfect opportunity for us to collaborate with the school, to create a better learning environment for the students.
How did Winvic inspire the students?
The Peddimore site team and earthworks subcontractor Collins showcased a digger demonstration for Year 3 pupils, to link in with their current topic of transport. Pupils were taught about the range of earthworks machines on-site and the environmental initiatives in construction sector transport, such as using green diesel, to help with the path to net-zero.
"Having so many questions from pupils just highlighted how both engaged and keen they were to learn, especially in an outside classroom with practical examples," said Emma Rhymes, Winvic's Social Value Manager. "I am not sure which the children loved more, as there were bright smiles throughout, getting into the digger and understanding how it worked, or the giant dice game at the end to recap all that had been discovered in our session."
How did Winvic work with Minworth Infant & Junior School?
Eugene Carnell, Winvic Project Manager on the Hams Hall Project, used his construction knowledge to give his guidance of the improvements we could accomplish. Armed with skilled tradesmen from three of our onsite subcontractors, Bespoke, UK Electrical and Commercial Flooring, and over £4,000 donated in material, we were able to quickly create a new fresh, welcoming space that both staff and pupils can enjoy.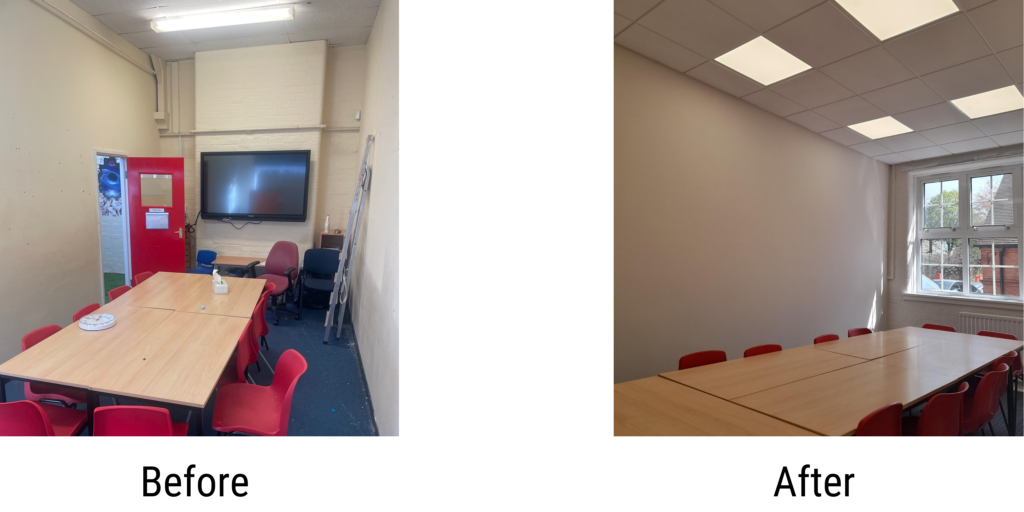 Research shows the design of learning spaces can be a key factor in academic improvement and improving the overall wellbeing of pupils, as well as helping to attract and retain the best staff and teachers.
So, Winvic and its subcontractors were onboard to "do it right" and provided a full fit-out which included new drop ceilings to create a closed office, modern sustainable lighting, painting and new flooring throughout.
Kelly Lickley, Minworth Infant & Junior School Headteacher said: "I am ecstatic with all the fantastic changes made to our school, with the revamp of offices and classrooms, this will have a positive impact not just to our pupils but our staff too."
Pupil quotes: "I like how we have had everything repainted some of the rooms in our school. Everything looks very nice".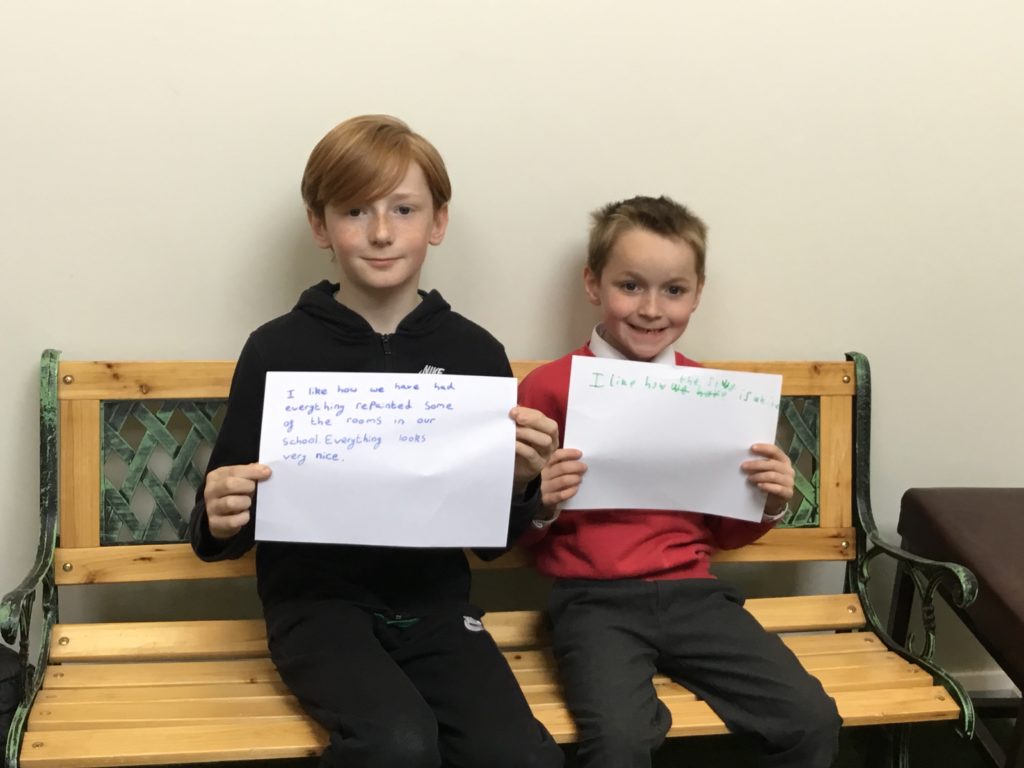 Local MP Andrew Mitchell visited the school after completion of the hub project and featured the visit on his local website, expressing that the partnership is "very welcome and appreciated by the school community."
With such great feedback we will continue to work with Minworth Infant & Junior School to ensure we continue to make a positive impact with talks of making the entrance to the school more vibrant .