The Wullcomb – a new, modern residential development on Vaughan Way in Leicester – has been shortlisted for Residential Scheme of the Year at the fbe East Midlands Awards 2019.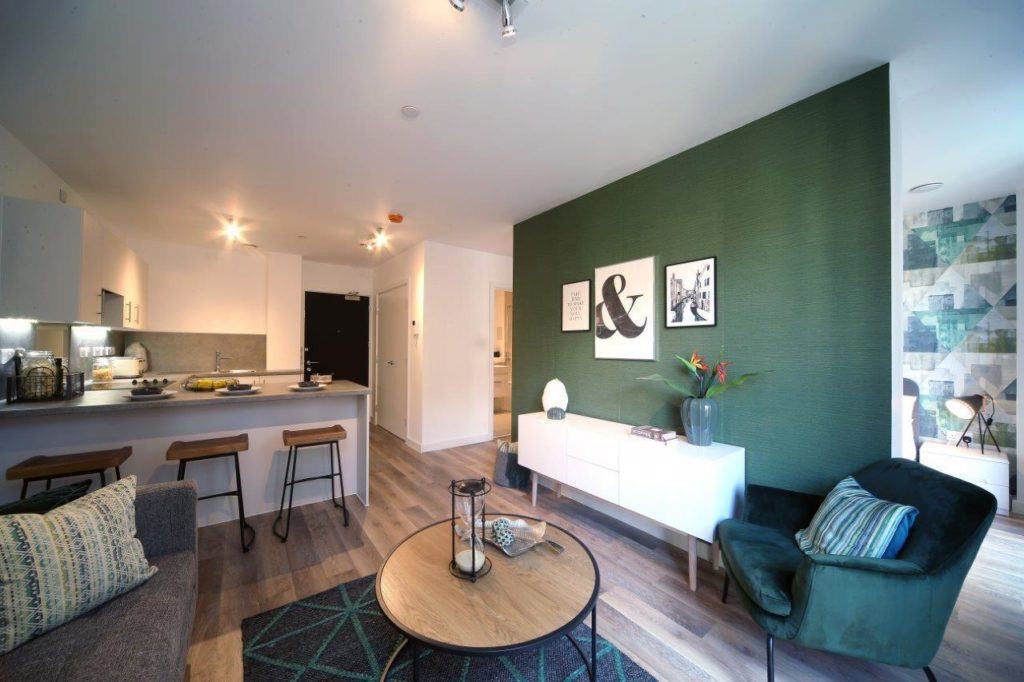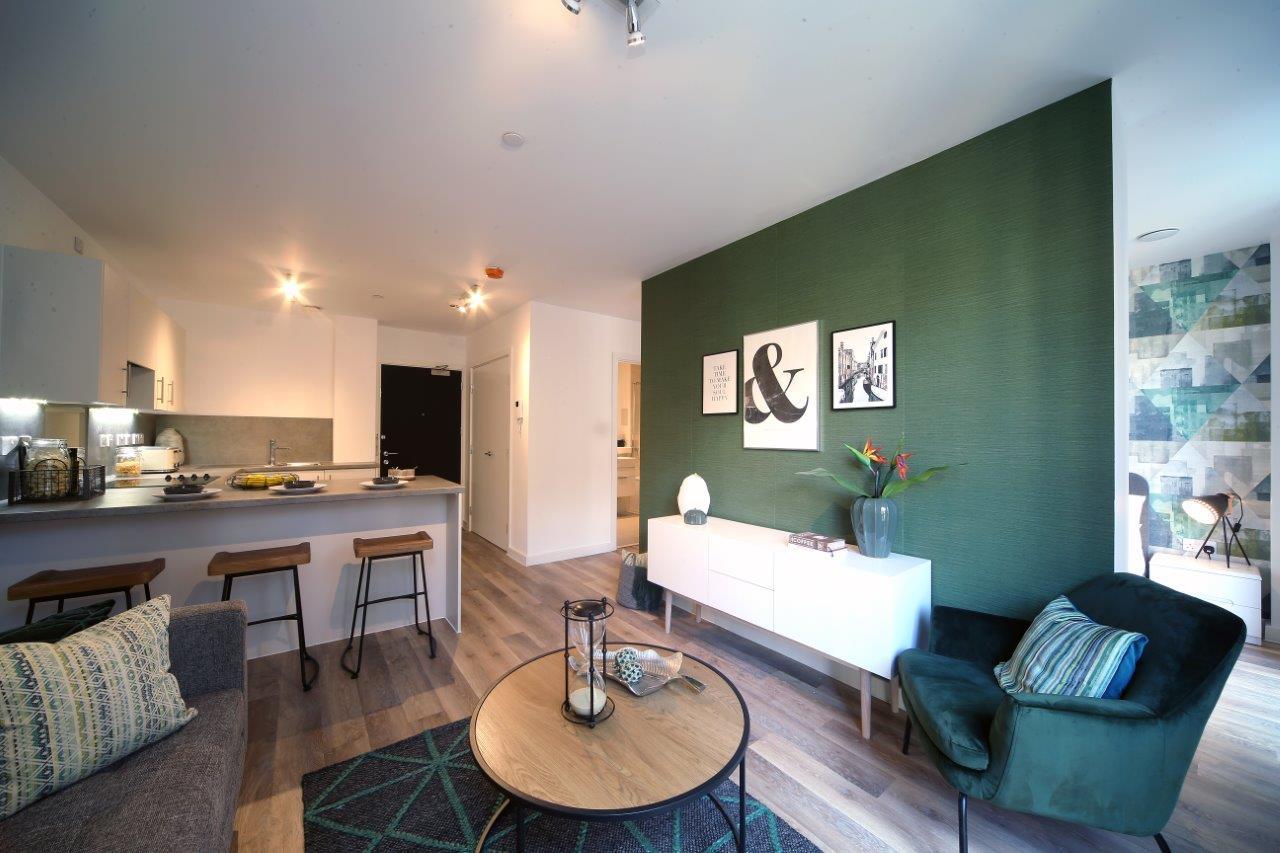 Designed by East Midlands-based firm Franklin Ellis Architects, the scheme comprises of 297 studio, one and two-bedroom apartments within a series of staggered building blocks, featuring locally sourced light and dark brickwork for visual impact.
The building boasts 35 different styles of apartments, designed to suit a range of residents including families, downsizers, retirees, graduates and professionals, as well as a communal cinema room, modern lounges with fireplaces, a rooftop terrace and shared living area known as The Perch.
Delivered by owner Long Harbour in partnership with local developers Sowden, Winvic Construction Ltd and Franklin Ellis Architects, The Wullcomb reached completion earlier this year and welcomed residents into their new homes late summer. The building is marketed, let and managed by Long Harbour's bespoke property management company, Way of Life.
This year marks the 8th annual fbe East Midlands Awards, which recognise and celebrate the best construction projects from across the region, with the awards ceremony taking place on Thursday 24th October at the Albert Hall in Nottingham.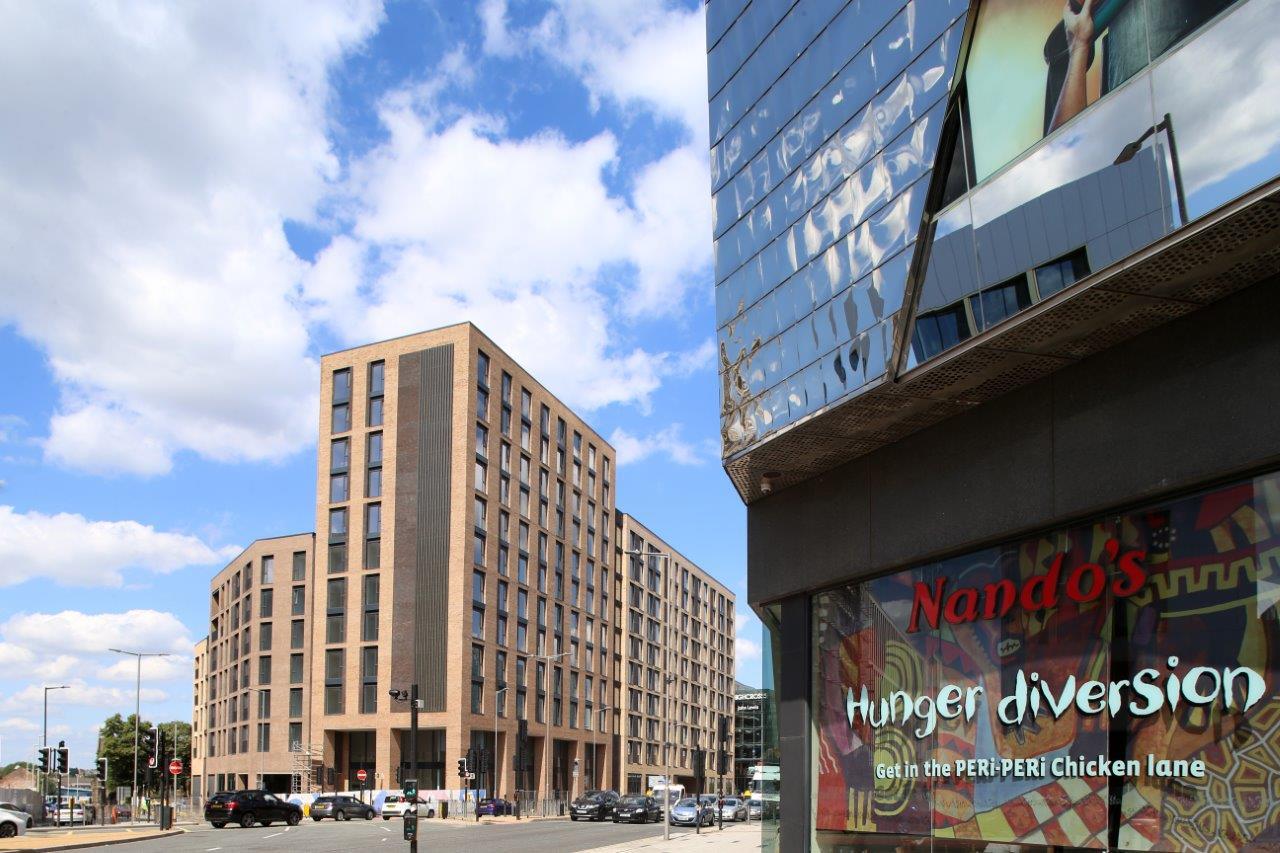 Jon Crabb, associate partner at Franklin Ellis Architects, said: "We are very proud that The Wullcomb has been recognised and shortlisted in this year's fbe East Midlands Awards. The collaborative approach with Sowden, Winvic and consultants has been a very positive experience. It has been fantastic to work with Long Harbour and their team to realise their vision of creating a new standard of city living accommodation.
"The building's design takes inspiration from many different sources including Leicester's proud heritage and the desire to create new luxury accommodation for its local residents. The new building has helped to create an impressive focal point on the approach into Leicester city centre and has opened up the area for further developments in the future.
"These awards showcase some of the best construction projects in the East Midlands, and we're very pleased to be shortlisted alongside other inspiring developments that represent important investments in our region."
Winvic's Director of Multi-room, Mark Jones, added: "Working as one team with Franklin Ellis architects to find design solutions to complex challenges and creating robust relationships with Long Harbour, Sowden Group and Way of Life has made this scheme a delight to deliver. The handing over of Vaughan Way was already significant to Winvic, because it was our first in the privately rented sector, so for it to be shortlisted for Residential Scheme of the Year at the fbe East Midlands Awards 2019 is another highlight of an already successful year."