Constructors Must Better Facilitate Graduates to Bridge the Brexit Gap, urges Winvic
10 Nov 2017, Posted by Careers and employment
in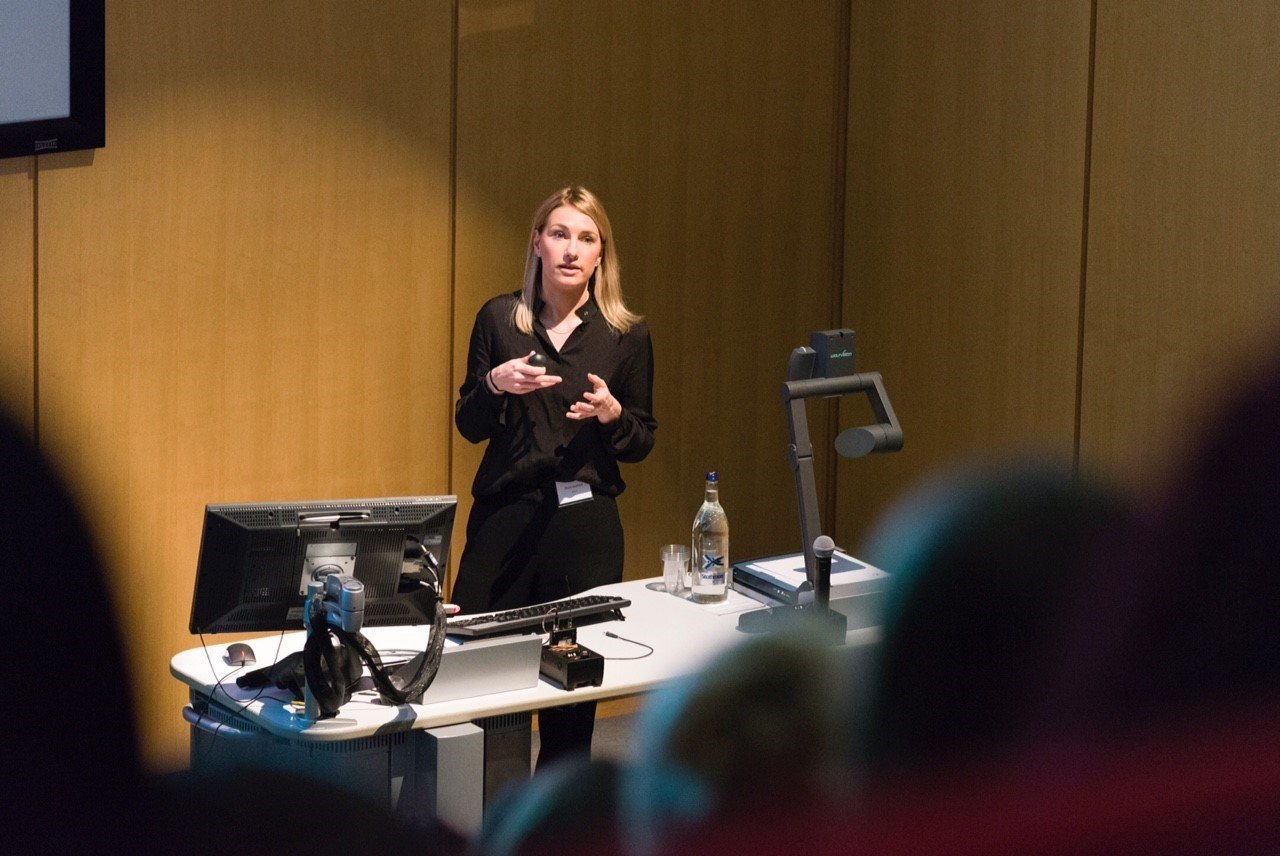 Leading Multidisciplinary Contractor Offers Advice at Women in the Built Environment Event
Friday, 10 November 2017 — Assistant Quantity Surveyor, Olivia Radford, last night took the stage at Nottingham Trent University's Women in the Built Environment event; she offered female students practical advice and encouragement to seize a construction role in the countdown to the skilled workforce shortage that Brexit will likely bring.
A recent piece of research by Birmingham City University entitled Brexit: measuring the impact upon skilled labour in the UK construction industry found that:
86 per cent of workers expected the demand for skilled professionals to rise following Brexit;
88 per cent believed the UK relied on EU skilled personnel¹.
Northampton based firm Winvic Construction Ltd. believes the industry could better prepare for Brexit by facilitating more graduates to enter, thrive and succeed. Winvic considers the following three tactics could result in increasing industry awareness to bridge the Brexit gap:
Encourage those not already studying a construction industry discipline to apply for gap-year placements – Winvic is increasing its yearly intake from two to eight;
Learn more about what millennials want from a permanent employer and experiment with communication methods;
Better portray the sector to women, and use women like Olivia as positive role models.
Olivia, who has been with the national company since March, studied economics so could have entered any number of professions but quantity surveying was promoted as a career that offered variety, flexibility and progression, and she chose to take a BSc in that field.
She said: "Brexit and the uncertainty surrounding it seems likely to suggest an upcoming skills shortage, so making construction more appealing to young people is going to broaden the labour pool at this crucial time. I'm happy to be working for a company that is seriously considering the future, and also placing emphasis on reaching out to women."
Half of all apprentices in the UK are women but that representation drops to only 2 per cent when it comes to female apprentices in construction²;
At the end of last year just 12.8 per cent of the UK's construction workforce were women³;
Only 13 per cent of 16-26 year old women said they would consider a construction career, but this rose to 45 per cent after they had learned about the diverse roles available³.
Olivia added: "Working at Winvic has been a breath of fresh air as its inclusive approach has enabled me to quickly find the confidence to voice my professional opinions. My advice to women is to keep an open mind about entering the construction industry. There are some superb companies that are looking to attract true talent for ground breaking projects, and I hope 26 per cent of the UK's construction workforce will be women by 2020 as has been forecasted."⁴
Rebecca Schwarz, HR & Training Manager at Winvic, commented: "I wholeheartedly agree with the recommendations that have emerged from the Brexit related research. Additional apprenticeships, graduate jobs and year-out roles must be created and we are currently considering ways in which our many upcoming opportunities will have an even greater appeal to young people. If we wait to see if Brexit shakes the industry it will be too late, so we've already increased our year-out placements from two a year to eight.
"It can't stop there though; female representation in construction is at a regrettable figure so Winvic is committed to finding better ways to reach and resonate with young women like the ones Olivia has addressed at the Women in the Built Environment event."
Winvic will be recruiting a number of graduates and year-out students in 2018 in roles such as Quantity Surveying, Construction Management and Civil Engineering, as well as experienced professionals. Please visit www.winvic.co.uk/employment/vacancies or its LinkedIn page to view current opportunities.
Editor's Notes
¹ https://www.pbctoday.co.uk/news/hr-skills-news/research-suggests-brexit-will-damage-uk-construction-industry/35609
² http://www.telegraph.co.uk/education/stem-awards/innovation/attracting-women-to-stem-apprenticeships/
³ https://www.constructionnews.co.uk/data/industry-barometer/women-in-construction-what-do-the-numbers-say/10017870.article
⁴ http://www.cadvantage.co.uk/who-works-in-uk-construction/
About Winvic
Winvic Construction Ltd is a multidisciplinary main contractor that excels in the delivery of construction projects on a national scale. Formed in 2001, privately owned and this year will turn over in excess of £500 million for a growing list of blue chip clients.
Widely known as the UK's leading 'shed' specialist, delivering millions of square feet every year for the industrial and distribution sectors. However, the business has grown and diversified significantly over the years, with design and build, fit-out and civil works expertise benefiting projects across:
Fit-out – standalone and as part of a base build, including installing high value storage, complex MHE, and mechanical and electrical services
Earthworks, remediation, infrastructure and civil engineering
Multi-room student and residential accommodation
Education, retail and leisure
Current projects include the prestigious Rushden Lakes retail and leisure scheme, one of the UK's largest out of town schemes of its kind, nationally significant infrastructure developments such as East Midlands Gateway and several high-profile, multi-room commercial projects following strong growth in the student accommodation and private rented sectors.
About Women in the Built Environment Event
The aim of the Women in the Built Environment Event is to bring together female students from Nottingham Trent University's School of Architecture, Design and the Built Environment with industry professionals in order to raise the confidence and aspirations of our students, and allow them to build their industry network.  It is also an opportunity for female professionals to meet our students, and to share the benefits of their advice and experience with those aspiring to go into industry, via table discussions and informal networking. Thursday 9th November, Newton level 0 forum, Newton Building, Nottingham Trent University. 5.30-8.30pm.
Contact Details
To find out more about careers and opportunities at Winvic, please contact Rebecca Schwarz on 01604 678960 or rebeccaschwarz@winvic.co.uk.
For PR/media enquiries please contact Heidi Salmons on 01604 678960 or heidisalmons@winvic.co.uk.