As we're visiting a number of university career fairs in October and November, and students are always interested in talking to members of our team about their roles and experience, our current Year in Industry (YII) cohort is taking over the Winvic blog. So far we've heard from Hollie who aims to make her name as an on-site engineer and Josh who is studying a BSc in Quantity Surveying, but has also enjoyed having a taste of other areas, such as health and safety.
Joe is studying for the same degree as Josh, also at Sheffield Hallam University, and it was upon hearing about Josh's work experience week at Winvic that led him to apply for his YII placement at Winvic. He explains…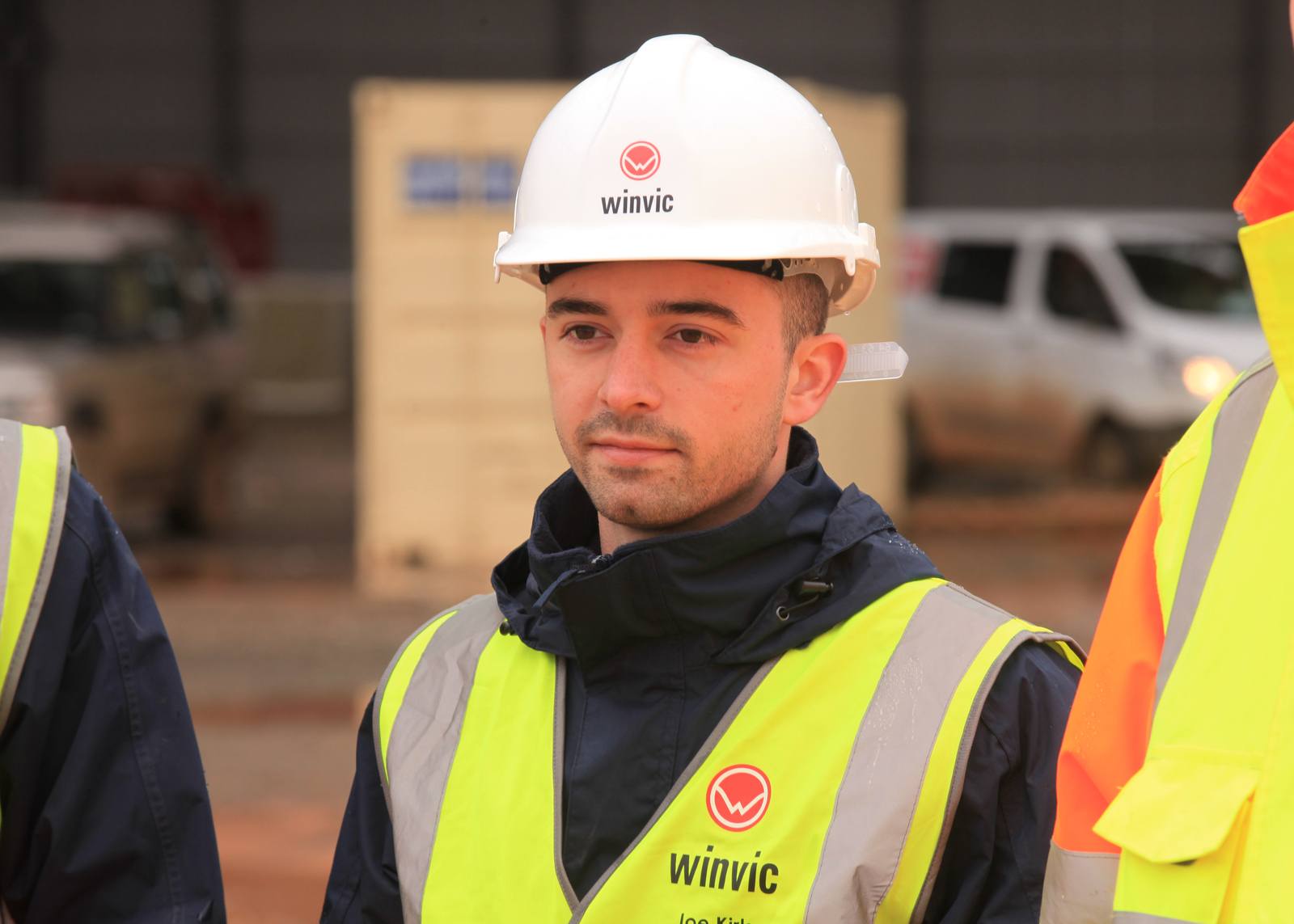 "I heard about Winvic from Josh, another student on my course at university, and he told me all about his week at Rushden Lakes with Winvic. Then I spoke to George, one of last year's students, who was on the Winvic stand at a careers fair. He explained the Winvic Way as well as his role and tasks he had carried out during his year as a trainee QS at Winvic. What appealed to me was the fact that he had been given lots of responsibilities and it was clear the company wanted to give hard workers every opportunity to learn. I was delighted when I found out I'd succeeded in securing the position, and everything George said was true. It's clear that everyone really values having good relationships with team members, including subcontractors and consultants, as well as the client because everyone is working towards the same goal.
"I am currently working on a Privately Rented Sector (PRS) scheme, which is within Winvic's multi-room division, on Sylvester Street in Sheffield. The scheme comprises 335 rooms over five to 14 storeys, various external works and car parking, and I've been working on lots of different tasks; including re-measuring assorted construction elements, compiling subcontractor work packages, attending design team and client meetings, and splitting, amending and producing bills. Additionally I've attended a week-long HSE training course, a setting out training course and a week of operations training – it's a lot to take in, but with the support of my mentor James, a Senior Quantity Surveyor, it's quite amazing to be learning so much every day.
"James is very good and helps me with whatever I want to know. He is always happy to explain Winvic's procedures and ways of working, and the whole team I am working with are very encouraging, experienced and knowledgeable. I feel I have been given a warm welcome by Winvic staff and the other placement students from my very first day and everyone gives you good advice – it's really interesting to learn about people's different views and insights into the industry based on their project experience. From shadowing different professionals and taking part in training, I have a much broader understanding of construction as a whole, for example project management and health and safety. This experience I've gained in just five months of working within a live project team cannot be replicated in a classroom at university and I know this time is crucial to the growth of my career.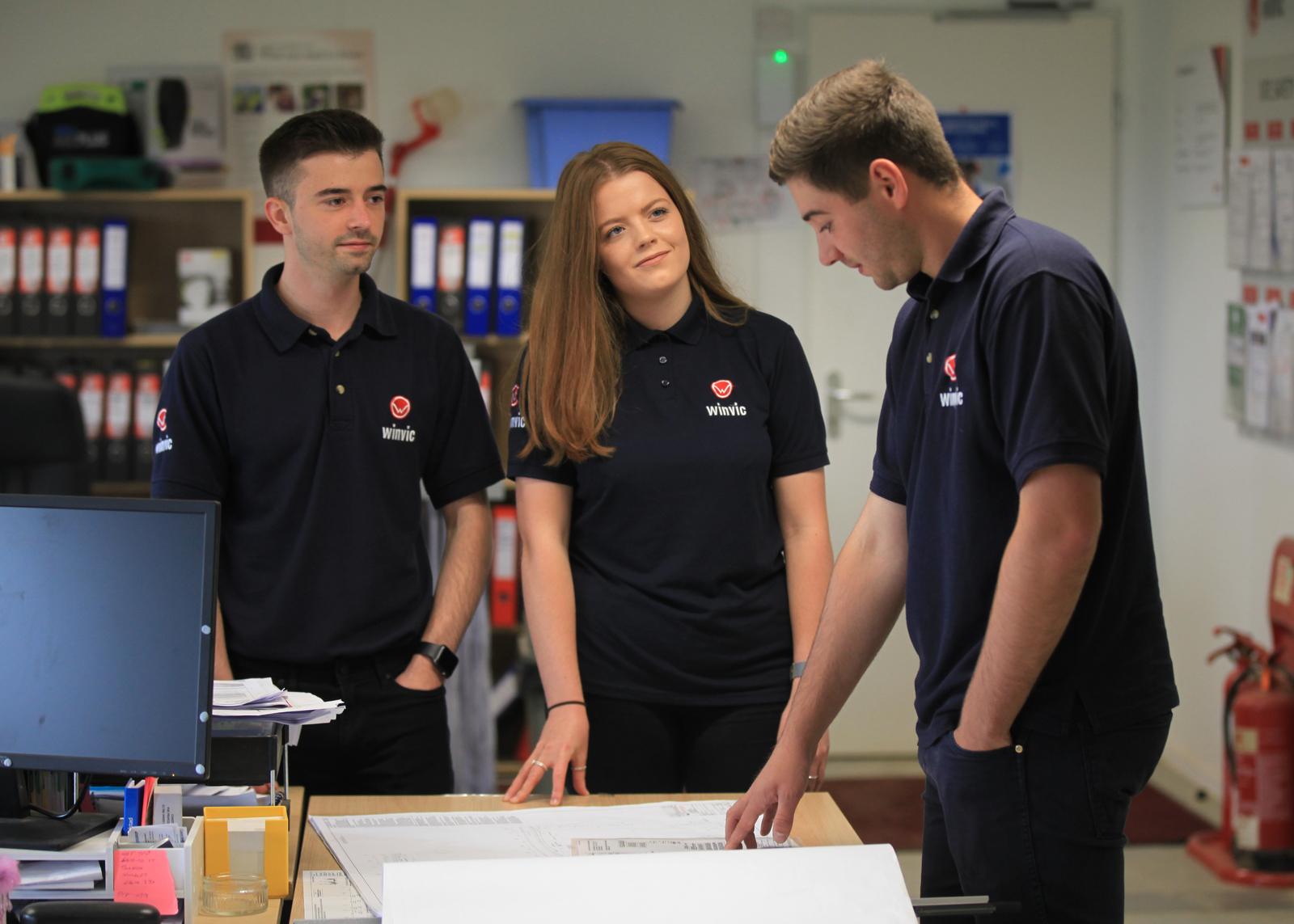 "I think most people my age haven't made up their minds about their career path ahead, so I feel lucky I have a focus. In my teenage years I became interested in the built environment and was fascinated with the development that seemed to be going on everywhere I visited and I saw in the media. I enrolled on a Level 3 Diploma in Construction and the Built Environment at Isle of Man College after discussions with my parents, friends, relatives and the careers advisor at school. The Surveying in Construction module was the one I enjoyed most above all others because it encapsulated all the various aspects of construction, so that's why I chose a Quantity Surveying degree at Sheffield Hallam University.
"So far, one thing that has surprised me the most is the size and complexity of the projects that Winvic undertake, but that's because from I come from the Isle of Man where the scale of the projects are much smaller! The sheer size of the four mega sheds at the SEGRO Logistics Park East Midlands Gateway project really opened my eyes to what construction is all about and it was interesting to meet back up with George before he left to go back to university. I shadowed George for a week there in July, helping him to undertake tasks, and I was so impressed with the way he had settled into his role in just one year of a placement. It really showed me what I could achieve during my Year in Industry at Winvic and I already know that, if possible, I'd love to return to Winvic after graduation as a full-time Trainee Quantity Surveyor. I never envisaged that I would be a part of a construction team on large projects so having help and advice from so many professionals at Winvic is already a dream realised."
Joe Kirk, Trainee Quantity Surveyor