Winvic Construction Ltd, is in the running for two regional industry awards for successful delivery of major civils and infrastructure works at the 700-acre SEGRO Logistics Park East Midlands Gateway (SLPEMG). Winvic started on site in February 2017 and transformed the 700-acre site from a blank canvas to a bustling inland port, handing over the scheme at practical completion in March 2020.
Few projects are as large, broad and geographically significant as SLPEMG, a Nationally Significant Infrastructure Project (NSIP). The scheme – which comprises a 50-acre Strategic Rail Freight Interchange (SRFI) and 6 million sq ft industrial warehouse space – has already won Construction Project of the Year in the East Midlands Property Awards and a Safety and Health Excellence Award for Phase 2 civils and infrastructure works.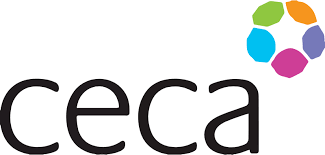 Project of the Year – Civil Engineering Contractors Association (CECA) Midlands Awards
The CECA Midlands Awards celebrate the best of construction projects and entries are being judged on various criteria including client satisfaction, project excellence, health and safety performance, sustainability and innovation. Members of the Winvic SLPEMG project team will attend the annual CECA dinner this Thursday – 16 September – at the MacDonald Burlington Hotel in Birmingham where the winners for all seven categories will be announced.
Infrastructure Project of the Year – ProCon Leicestershire Awards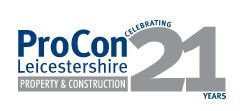 Entries for this award were invited for transport, highways, civil and structural engineering projects, drainage schemes, public realm works and also masterplanning projects. Judging criteria includes areas such as the creative approach to the project including overcoming issues and challenges, construction quality and materials used, visual impact including integration into the surrounding area and demonstration of stakeholder engagement. Furthermore, Winvic welcomed the seven ProCon judges to SLPEMG and gave them an hour-long tour of the site, which resulted in Winvic securing a place on the shortlist. A finalist showcase event is being held on 13 October and the awards dinner will take place on 11 November at Leicester City's King Power Stadium.
Winvic's delivery included:
5,322,000 m3 of earthworks fill executed
126,000m2. carriageway constructed including M1 off and on-slips
6 million m3 of plateau, screening and topsoiling earthworks
2-metre rise in the level of a newly laid section of the A453
Earthworks cut up to 20m below existing level for terminal
Construction of a new road skew-bridge and modification of a road bridge
163km of new service installations and major gas and water diversions
126,040m2 of new surfaced pavement
Construction of a new rail bridge
50-acre Strategic Rail freight Interchange (SRFI) comprising 409,000 sq ft terminal slab (190 separately poured slabs) providing storage capacity for over 5,000TEU (circa 250 containers)
7km private rail link to Castle Donington freight line with 3-track, 800m siding
Winvic remains on site at SLPEMG and is currently delivering three industrial warehouses; the main contractors has also previously completed five units at the logistics park.
View the drone footage of the infrastructure works (filmed August 2020):
Join Winvic on social media – visit Twitter @WinvicLtd – and LinkedIn.