Leading the delivery of Strategic Rail Freight Interchanges in the UK, our expertise covers track construction, reinforced concrete slabs and state-of-the-art rail traversers.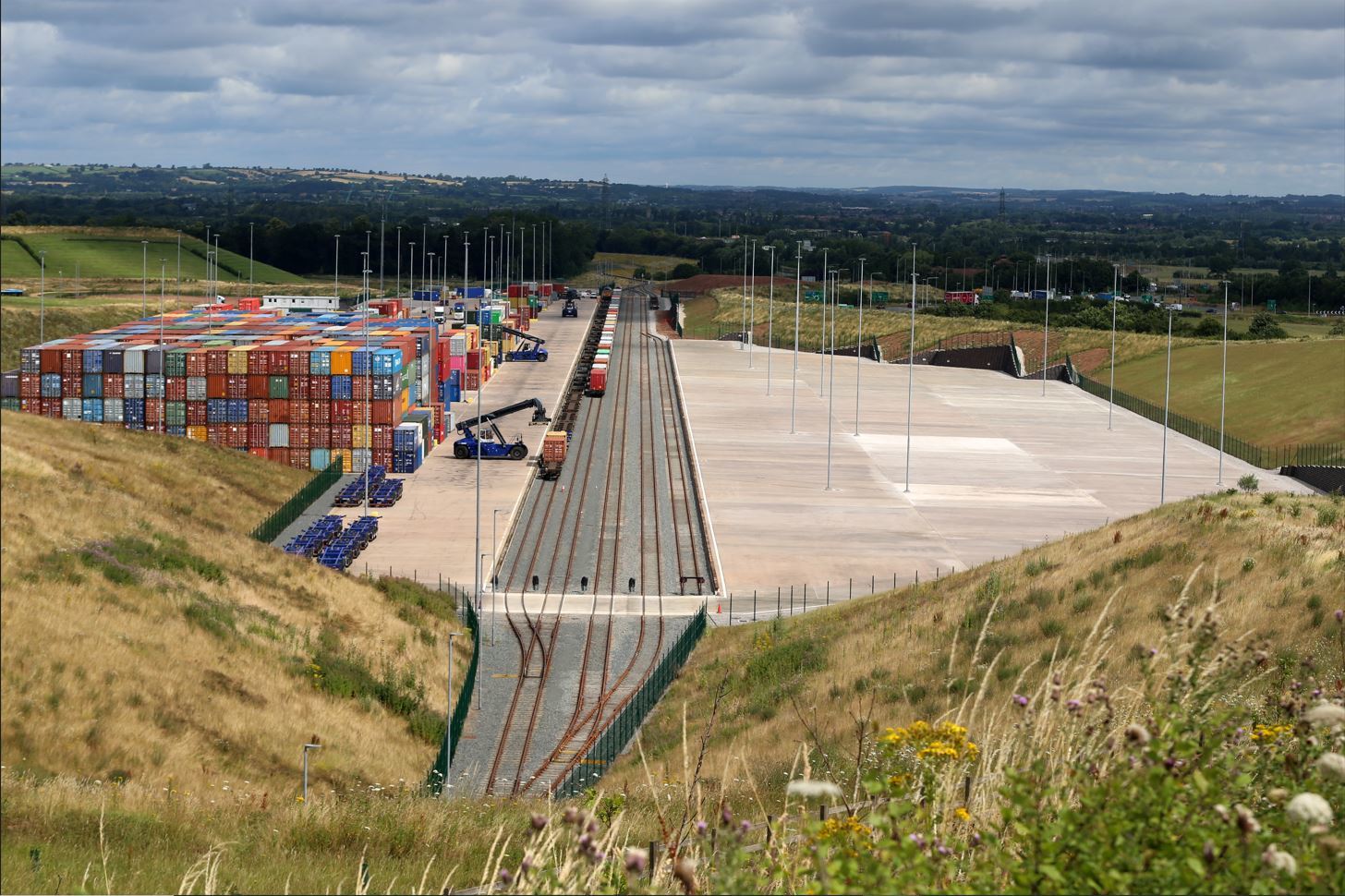 Winvic is leading the way in the construction of Strategic Rail Freight Interchanges (SRFI) in the UK, which are increasingly being viewed as an environmentally conscious solution in removing HGVs from the roads. With a proven track record in delivering quality rail projects, we have been awarded the Railway Industry Supplier Qualification Scheme (RISQS).
We are specialists in the design and pouring of specialist reinforced concrete mixes, carefully calculated to withstand the weight of freight containers and the rigour of vehicles that move them around the  terminal. Alongside the construction of the terminal slab, we install the sidings, state-of-the-art rail traversers and tracks – whether overbridge or underbridge – to connect with the local mainline as well as other crucial infrastructure elements, such as balancing ponds, gabion walls and drainage.
Within the Civils and Infrastructure (C&I) sector of our business we offer pre-construction, planning, design and delivery services.
WHAT WE DO:
Sitewide Infrastructure Works
Watch our Civils & Infrastructure video and view our Brochure to find out more about our offer within this sector, or visit our Case Studies for some of the projects we have delivered:
SEGRO Logistics Park East Midlands Gateway SRFI
DIRFT III Rail (Intermodal Rail Freight Terminal)
SEGRO Logistics Park Northampton SRFI
West Midlands Interchange SRFI
To discuss an upcoming Civils & Infrastructure project, please get in touch with our Business Development team on 01604 678960 or via email at: