Sitewide Infrastructure Works
From ground remediation and earthmoving to drainage and utilities, we have the experience to prepare a site, of any size – for development.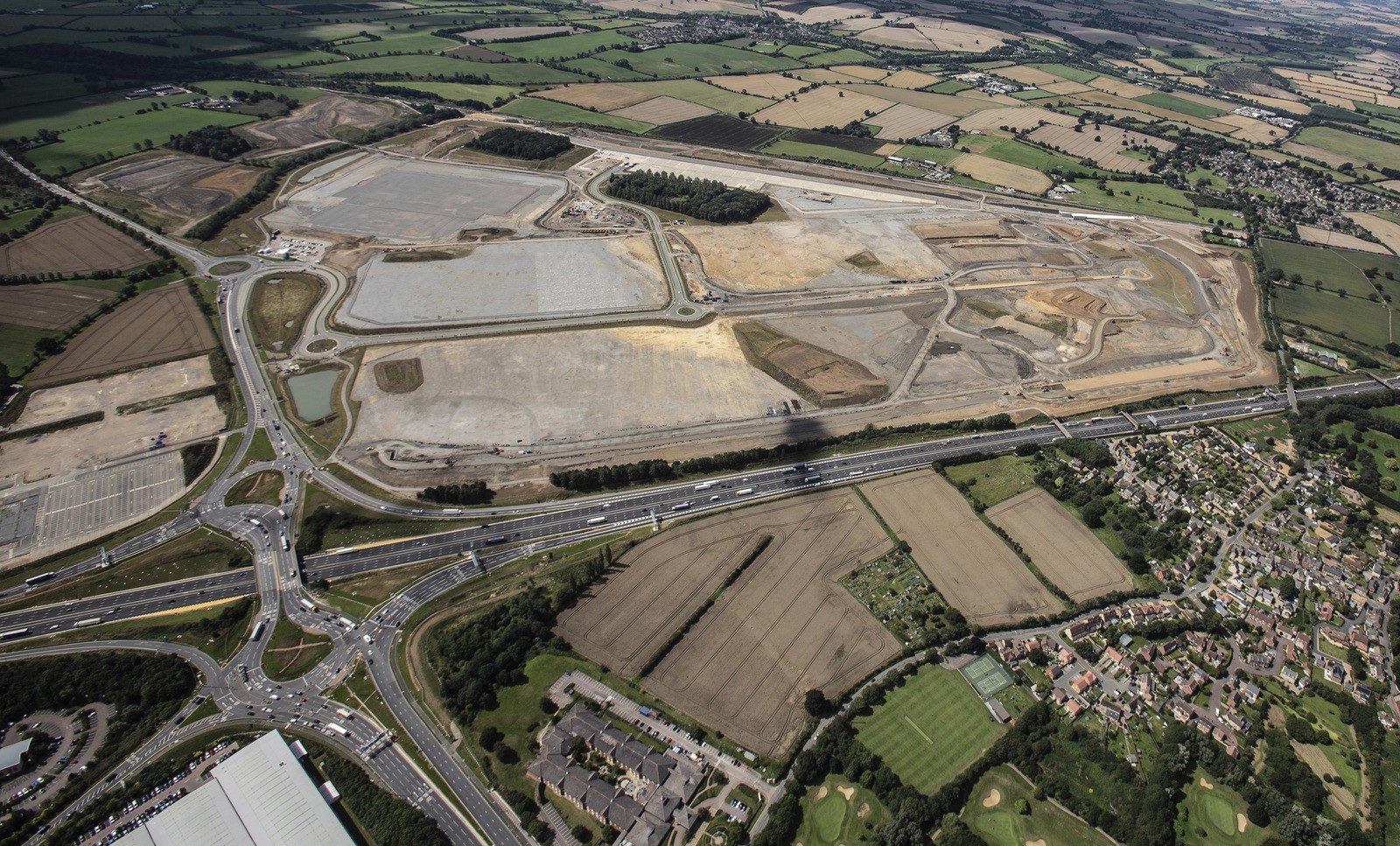 Winvic has delivered ground remediation and enabling works on sites of all shapes and sizes, the largest to date being SEGRO Logistics Park East Midlands Gateway at 700 acres. We move millions of cubic metres of material, shape the land and shift levels to accommodate a variety of vertical build, highways and rail projects. Under the banner of site-wide infrastructure works, we also undertake ecology, archaeology and geotechnical site investigations and improvements as well as significant landscaping schemes to create acres of park and woodland. Underground utilities and drainage investigations, diversions and new installations are also essential services we offer in supporting ongoing site development.
Within the Civils and Infrastructure (C&I) sector of our business we offer pre-construction, planning, design and delivery services.
WHAT WE DO:
Sitewide Infrastructure Works
Watch our Civils & Infrastructure video and view our Brochure to find out more about our offer within this sector, or visit our Case Studies for some of projects we have delivered:
SEGRO Logistics Park East Midlands Gateway
SEGRO Logistics Park Northampton
Mercia Park, Leicestershire
Peddimore, Birmingham
Prologis Park Hams Hall
To discuss an upcoming Civils & Infrastructure project, please get in touch with our Business Development team on 01604 678960 or via email at: