We design, construct and repair bridges and tunnel structures, whether they carry railway tracks, highways or bridleways.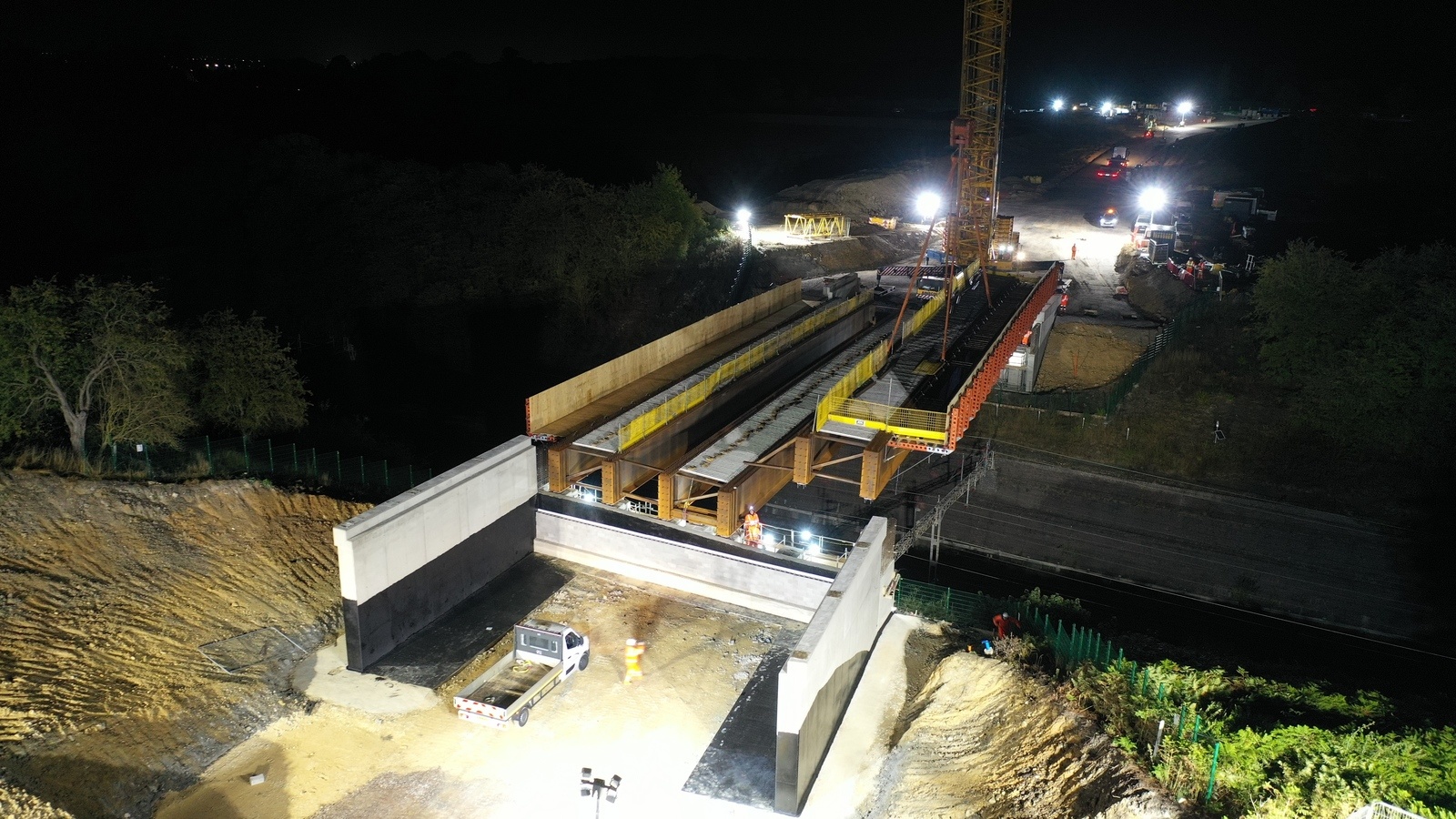 Through our highly skilled teams, innovative and value- engineering solutions, Winvic continues to deliver quality structures across the UK. Winvic has been heavily involved in the design process, installation and complex stakeholder management for numerous structures. This includes a National Highways network first – a 45 degree skew bridge carrying traffic over the newly constructed M1 Southbound off-slip road. Whether they cross rivers, roads or rail, or are fabricated off site, constructed onsite or poured in-situ, we have the expertise to plan and programme the safe and successful construction of many different types of bridges and covered tunnels.
Within the Civils and Infrastructure (C&I) sector of our business we offer pre-construction, planning, design and delivery services.
WHAT WE DO:
Sitewide Infrastructure Works
Rail
Structures
Watch our Civils & Infrastructure video and view our Brochure to find out more about our offer within this sector, or visit our Case Studies for some of the projects we have delivered:
Roade Bypass Bridge – SEGRO Logistics Park Northampton
M62 Ouse Bridge – National Highways SDF
DIRFT III Rail Infrastructure
Peddimore S278 and Infrastructure
SEGRO Logistics Park East Midlands Gateway
Gateway 45 Leeds
To discuss an upcoming Civils & Infrastructure project, please get in touch with our Business Development team on 01604 678960 or via email at: