It's our second blog of the day to celebrate International Women's Day, which also falls within Women in Construction Week and National Careers Week! Click here if you missed Rebecca Schwarz our Head of HR and Training explaining her career path and role.
Now it's the turn of Heidi Salmons who joined us in 2017 as Head of Marketing and Communications, but as you'll find out she embraced social value and she tells us all about the varied activity she now gets involved in.
I'm sure you can imagine that a role heading up Marketing, Communications and Social Responsibility is broad, busy and challenging – and I wouldn't have it any other way. My team and I look after all internal and external communications, and support business development activity including tender and framework submissions, as well as managing Winvic's brand, online presence through our website and social media, and media relations, to name but a few areas! Throughout my career, I've always jumped on any opportunity to learn, for example welcoming the addition of social value to my areas of responsibility in 2019 or when I took a role at the Headmasters' and Headmistresses' Conference (HMC) – a professional Association for independent school headteachers – to get more hands on with the communications side. It was this Communications Manager role that I left behind when I came to work for Winvic in 2017.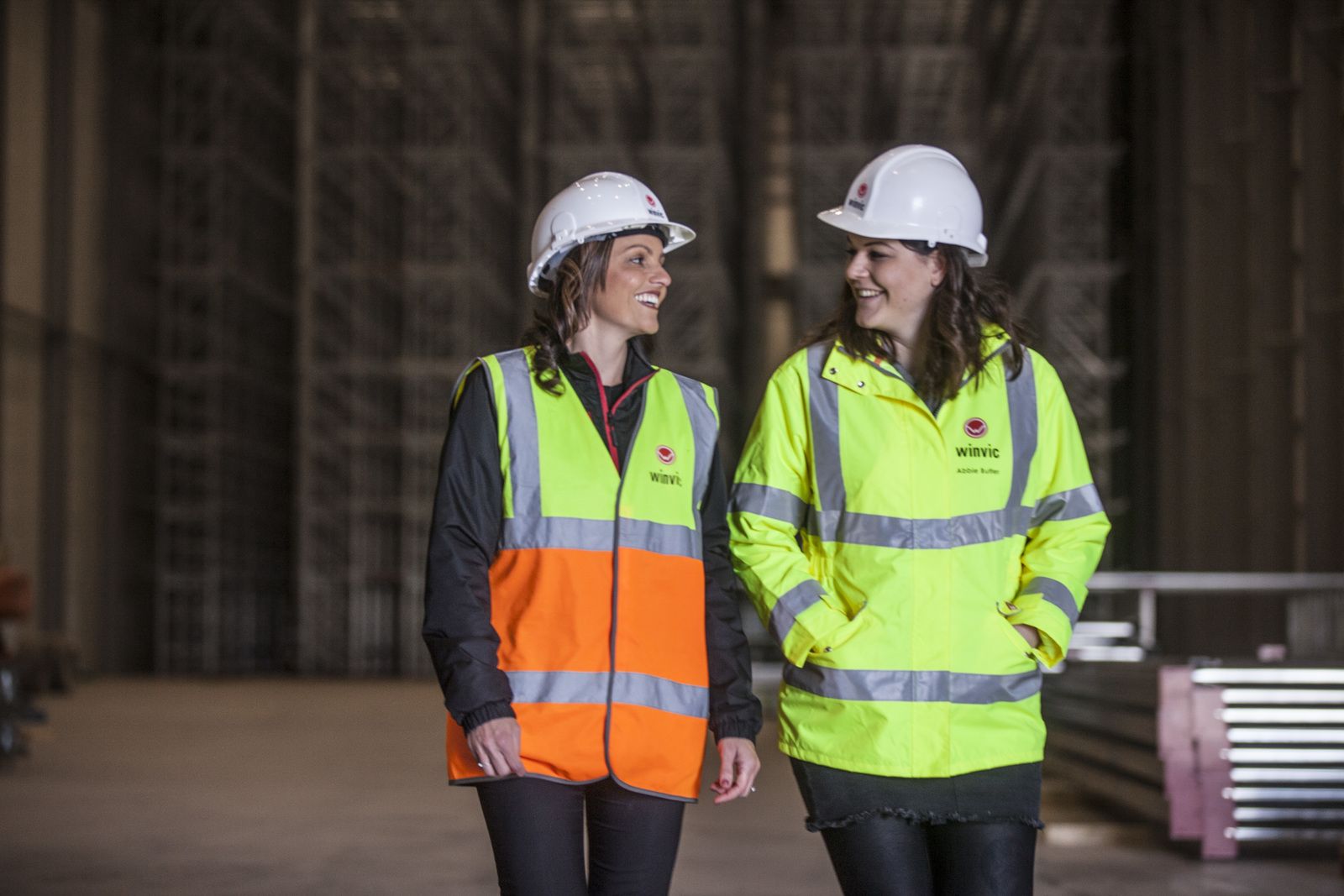 The majority of my career has been in or linked to the construction and built environment sectors, and after a few years learning an immense amount at HMC, I realised I really missed it. Each new role has seen me progress my career since my first job as a Marketing Assistant out of university for a construction plant dealer. My role as Marketing Manager at regeneration agency Catalyst Corby, which then changed to North Northants Development Company (NNDC) – is where I encountered my first female leader who completely inspired me and is who I want to give a nod to for International Women's Day alongside the amazing team of women who I work with at Winvic. She taught me so much about how to approach marketing strategically, she encouraged me to really push myself out of my comfort zone and she was proactive and strong – she had a big impact on me and is the reason I've always felt confident and self-sufficient in my roles. While I've worked in male dominated industries on the whole, I've always felt supported and empowered and it's always been about being the best person for the job.
My daughter, who will be joining me for a 'bring your daughter to work day', has just chosen her GCSE subjects and that's the main thing I hope for her – to find her passion. It's tough not knowing what you want to do and I'm proud that we're able to help young people as part of my team's role; whether that's with on-site industry placements, arranging site visits and talks about the range of construction careers or helping students with mock-interviews, as I did again last week. I'm passionate about raising awareness of opportunities so people can find their perfect fit and flourish – our industry and the endless career and development opportunities it offers for both women and men isn't widely known about still. Parental influence plays a huge part and while the work we do with schools and colleges is hugely important, so is reaching parents.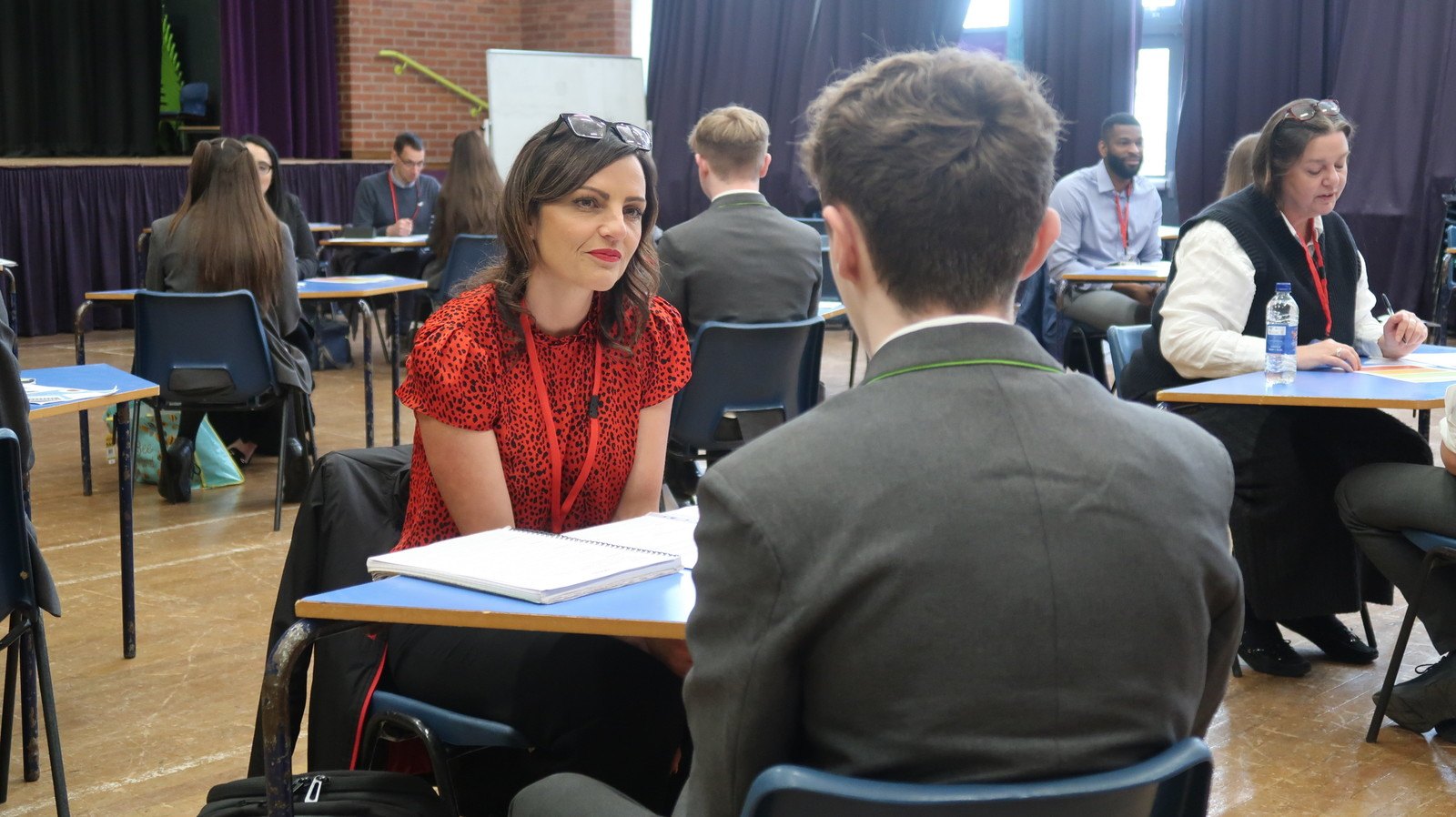 It's not just young people though, training is a large part of our social value focus, and we work collaboratively with our supply chain and training providers to upskill and re-skill existing and new team members. Where possible we aim to give people who live close to our projects training opportunities directly related to job vacancies – it's not only an immediate impact to real people's lives, but also, they can take those new skills and shape long-lasting careers.
I have to admit that taking on Social Responsibility was a little scary at first as it was a steep learning curve, and although I thought it was completely new, I realised my skill set was very much aligned. With the many great mentors I have at Winvic and a great team to support me, it's been a rewarding journey and I enjoy working with and learning from leaders across different departments.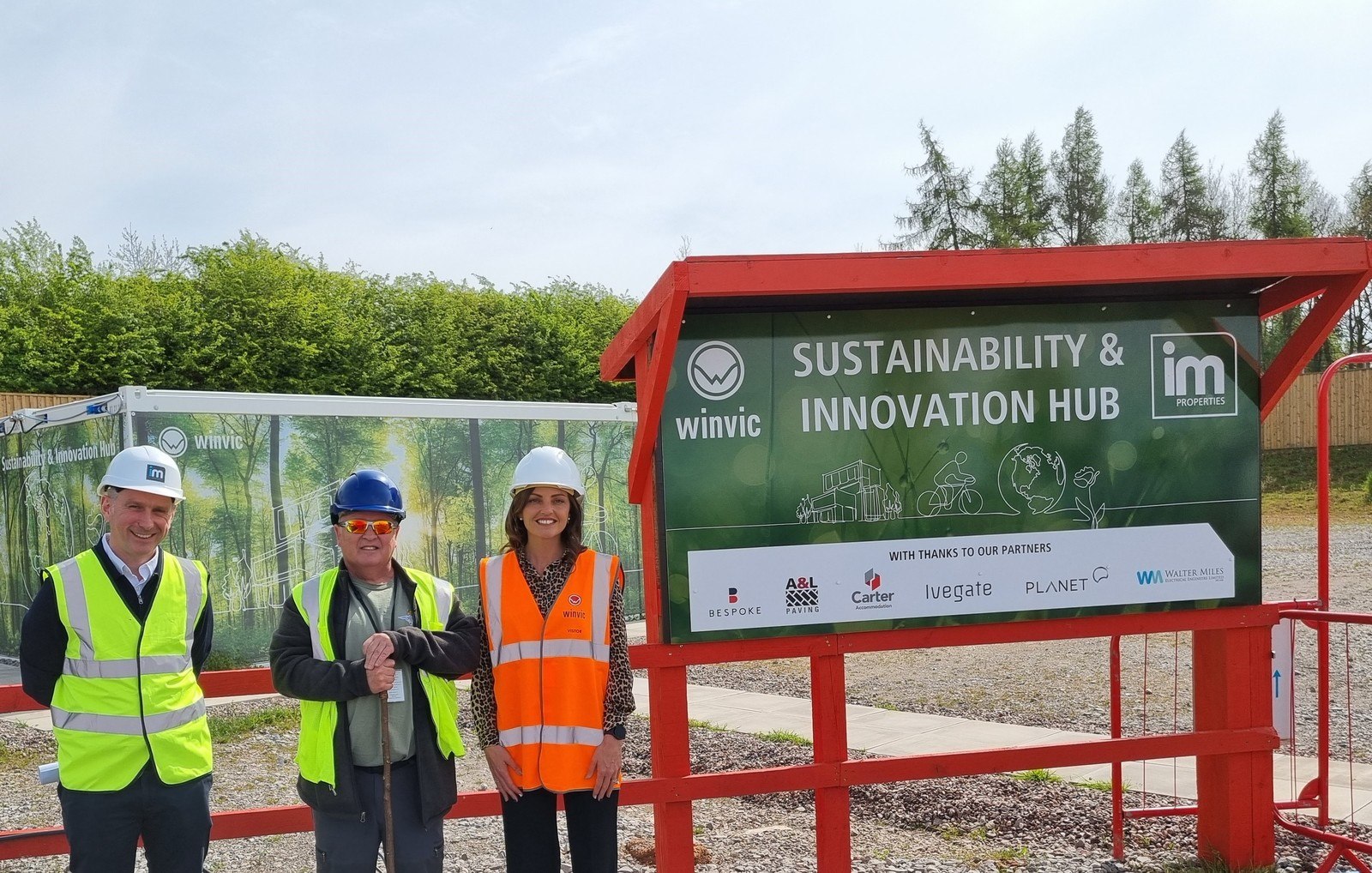 As a business having always been committed to leaving a positive legacy in local communities, we were delivering a lot of activity anyway and had successful communications channels with stakeholders, we just needed to be able to demonstrate it when tendering for work, build even more relationships and amplify activity in line with our clients' ESG goals. I'm proud of the approach we've implemented where we identify social value aims with clients and local authorities at tender – and sometimes at the planning stage where possible, so we can then design activity in.
When the Winvic team and supply chain understand the expectations and commitments as early as possible, we increase the chance of delivering greater impact, to the right people, with an enduring legacy. A collective approach ensures that we work to our suppliers' strengths, the strategy is achievable, and that we can present ideas based on our 20-years+ experience. If we win the contract, that's when my team briefs the key people in the project team, including subcontractors, and sometimes the client likes to remain hands on, for example many of our repeat business clients who share our values in making a difference to communities and prioritising sustainability. We also work closely with our HR and Training department, including Rebecca and Kayleigh (see Kayleigh's recent blog here), and our Sustainability and Environmental teams – it's 100% a team effort between internal departments, the site team, the supply chain and a huge range of stakeholders.
Collaboration enables us to deliver social value and for me it extends to sharing best practice and ideas across the industry. From my role as Vice Chair on the Civil Engineering Contractors Association (CECA) Midlands 'Foundations' group, to being a member of the West Midlands Combined Authority Construction Industry Task Force, it's great to focus on working collaboratively to create greater impact. The podcast series I recently took part in with other contractors to discuss the lessons learned in delivering social value is another great example. Through our work with National Highways on the Scheme Delivery Framework (SDF) customer focus and social value commitments, we are encouraged to work collaboratively with other contractors and learn from each other and my background in the public sector at NNDC has definitely helped with this.
I studied for a Marketing degree with a minor in HR – which has been helpful for many of my marketing roles and at Winvic – but I also gained the Chartered Institute of Marketing (CIM) Postgraduate Diploma professional qualification. I'd recommend this to anyone who is an aspiring marketer as together they have been a solid foundation from which I built on through hands-on experience. Going back to my cornerstone of always learning and ensuring Continuing Professional Development (CPD), the CIM has always given me access to a professional network and invaluable resources. I'd like to undertake something similar related to social value, or within sustainability as I'm part of Winvic's Sustainability Leadership Team – so I may focus on achieving broader credentials. I'm thankful to Winvic for supporting me all the way and it's important that I work for a company that invests in its people and empowers them. We have a special culture here and I'm proud to be part of it.