As well as celebrating the completion of the civils and infrastructure works on IM Properties' Peddimore project, the social value strategy that we delivered in partnership with our client has been recognised as exemplary by the Civil Engineering Contractors Association (CECA) Midlands. The Social Value of the Year Award was awarded to our team on 14 September and Social Value Manager – Emma Rhymes – who started at Winvic in June 2021 as we began works at Peddimore was the first to proudly lift the trophy.
The scheme comprised over 1 million cubic metres of earthworks to create a development plateau for a 2.2 million industrial warehouse. 700 metres of highways widening, a 75-metre diameter roundabout, a link road and a pedestrian bridge over the A38 have also been completed by Winvic, as well as utilities and drainage installations and diversions.
Today Emma shares her story and explains our strategy of helping local people though employment, training and education, spending local and getting hands on with community projects. With her previous experience of construction, corporate social responsibility and charities local to the Minworth site, Emma was perfect for the brand-new role.
Through my whole career I've mainly worked in the construction industry or helping people in the not-for-profit sector and my job here at Winvic is the perfect blend of these two passions of mine. My dad was a kitchen and bathroom fitter, so I valued having a trade career, but also wanted to earn so I started an apprenticeship in construction when I'd finished my GCSEs. This was at a cladding installation company, and I learned a lot by moving around office-based departments, from CAD to estimating and quantity surveying. After two years I moved on to a HNC level apprenticeship with a steelwork firm and I managed cladding estimates, but when the 2008 recession hit unfortunately the company closed.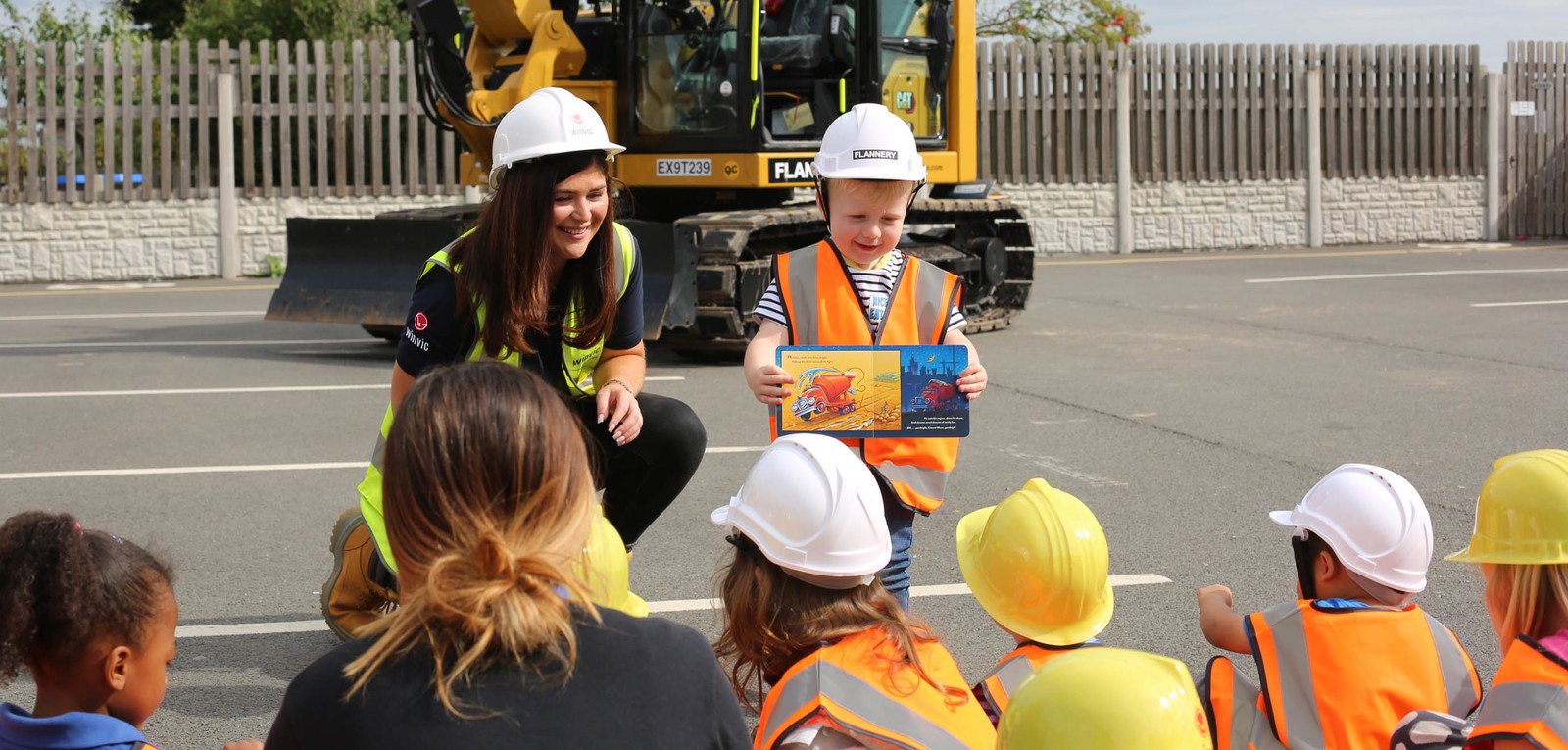 Fortunately, it led me towards the third sector, and I began working part time at a charity, but it was really after having my little girl and started volunteering at the YMCA during my maternity leave that my career in this sector took off. My role was within the social enterprise arm, and I was helping with reception duties, admin and training. This led to a permanent part time job, then to working full time at the YMCA's Conference and Community Centre as the Community Engagement Officer. Very fulfilling, but full on, I managed funding to deliver support services to the community, explored ways how businesses could become more involved and use the space, and helped to find local employment opportunities for local people though training held at the centre. Corporate Social Responsibility (CSR) was gaining much momentum at that time, around eight or nine years ago, particularly in construction so I focused on this area and undertook an online course to gain an NVQ in CSR.
I next worked as a CSR Officer at Coventry University looking at impact and outcomes, assessing, designing and delivering pilot programmes while concentrating on evidencing a wide range of community support projects. However, 18 months later when I saw Winvic's job advert for the Social Value Manager role located at Peddimore, I was so excited. I went to school close by, the YMCA that I worked in was down the road, I knew a lot of the local grass roots projects and I knew I could do the local needs analysis with my eyes closed. It was perfect for me and luckily Winvic thought so too!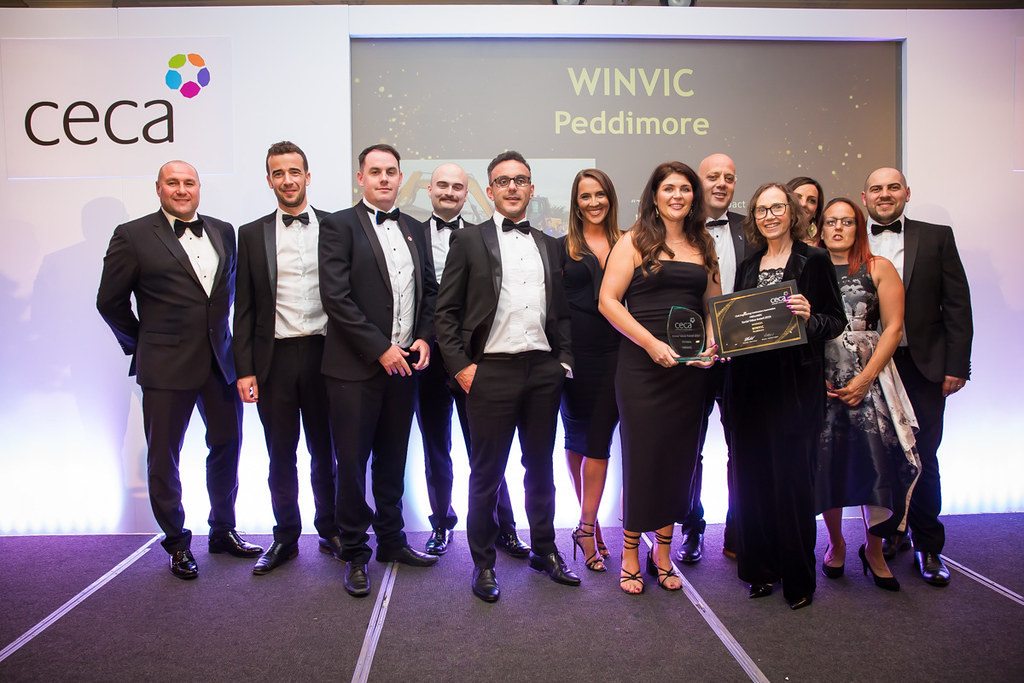 IM Properties (IMP), our client for the civils and infrastructure works across 387,000 m2 of land at Peddimore, are extremely committed to giving back to communities in which it develops, as are we. Winvic has worked with this developer on numerous occasions on impactful social value strategies and Peddimore required a dedicated person – me – to help deliver against IMPs Social Value Strategy at Peddimore which aimed to deliver a wide range of long-term benefits to local people. The Peddimore Social Value Strategy was informed by the Birmingham Skills Investment Plan, Birmingham City Council's Business Charter for Social Responsibility and is centred around four key pillars of social value: Buy Local, Partners in Communities, Local Employment and Green and Sustainable.
The Peddimore social value strategy comprised us getting involved with community groups, charities and schools who need support with projects, offering training, qualification and employment opportunities and ensuring scheme funds were spent with local businesses and social enterprises as much as possible. Of course, none of it could be possible without the support of the whole site team, including every subcontractor, numerous education and training providers and the local councils, and it's amazing how much we've achieved through collaboration, with long-lasting outcomes that include:
Delivering 2,070 training and employment weeks – full-time positions, work placements and apprenticeships with us and our supply chain, which exceeded the local authority employment targets for the project.
64 people facing back-to-work challenges were supported into employment.
45% of construction spend was within a 30-mile radius, which has injected money into the local economy.
93% of learners over 466 training weeks were local residents.
61 learners achieved the necessary qualifications to meet on-site employment opportunities
3 employability workshops were delivered and 14 people were allocated to construction courses for onsite employment.
8 events were delivered in 5 local schools including a multi-generation engagement pilot with pupils and parent construction careers talks.
The on-site team donated much needed items to charities and excess project materials, new materials and time was donated to different community organisations and schools.
We believe it's also important to react fast in supporting the local community through any challenging economic shifts that occur during project delivery. This was exactly what we did at Peddimore:
Redundancies at local firm GKN Automotive – we attended a cross sector careers fair at GKN where the workforce aired concerns of not being able to access training while still employed by GKN. I collaborated with GKN's HR department and Phoenix Training to provide onsite training around the people's shift patterns (including overnight training), which enabled them to gain qualifications and begin new jobs as soon as they were made redundant.
Cost-of-Living Crisis – due to the increased demand of foodbanks, the Winvic site team set up donations boxes and then passed the items on to Trussell Trust local foodbank, St Basils and Sifa Fireside.
Energy Crisis – with the rising costs of energy a major concern, energy vouchers were purchased and with IMP we created pop-up energy hubs in foodbanks and community centres around North Birmingham. At these sessions, supported by the infrastructure and build team at Peddimore alongside IMP employees, we distributed the vouchers to low-income families.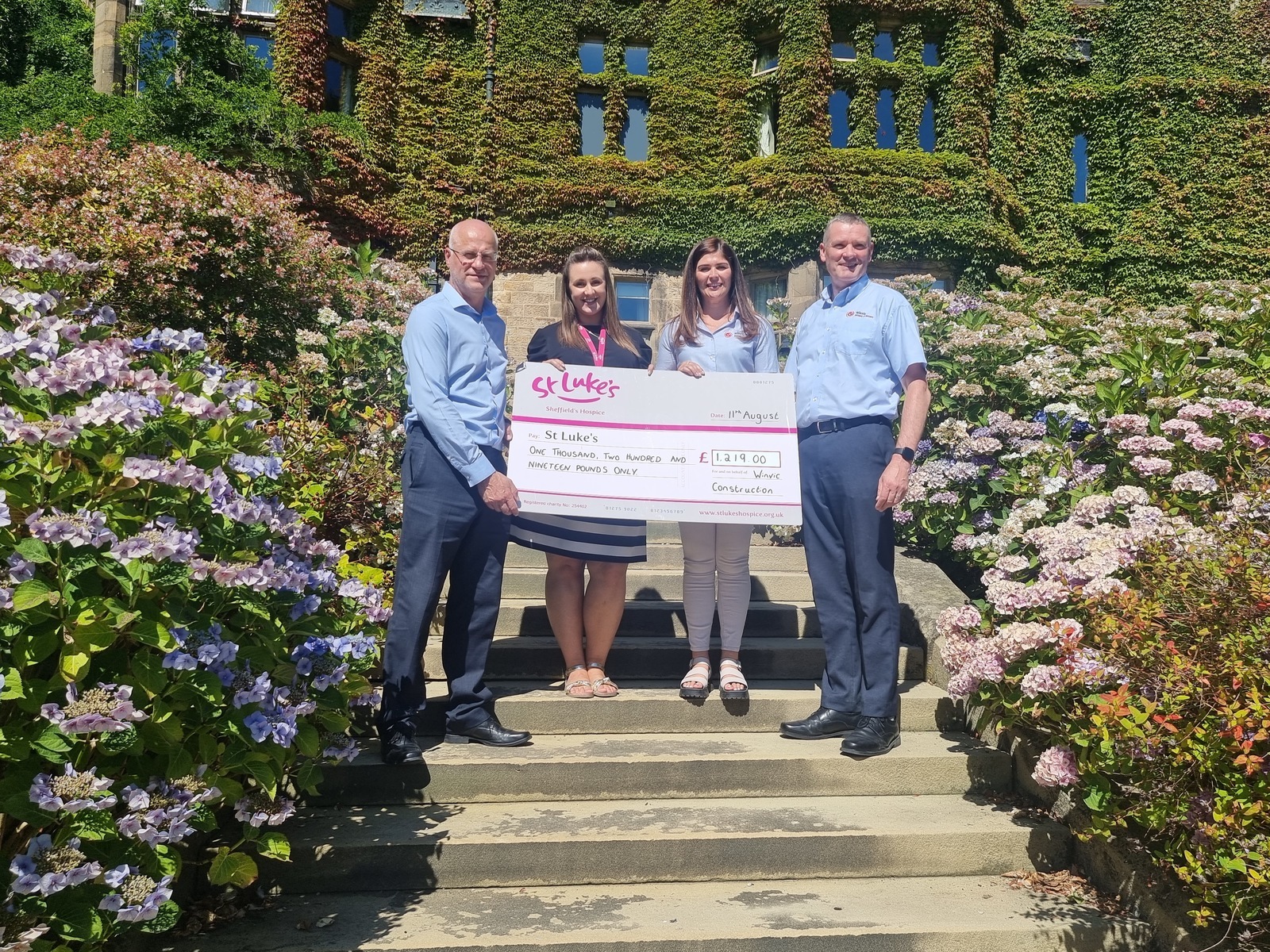 At my one-year review I asked if I could take on more responsibility because this is the job that I want to do forever and Winvic agreed because they were so happy with what I'd accomplished. I am now working on more projects and I love to be in the site offices and out on site as part of the team who put so much of themselves into my work, from spending time with trainees, to raising money for local charities. These projects also allow me to work with an array of communities across the UK from Sylvester Street in Sheffield, Crown Place in Nottingham and the National Highways Scheme Delivery Framework contract covering – a number of areas in the North and South of the UK. It is really interesting to see the similarities and differences of needs in these communities as levelling up becomes high on the agenda.
One of the opportunities that I found so useful, directly helping the future of social value work by becoming part of one of the Institute of Corporate Responsibility and Sustainability's (ICRS) Hubs. The virtual 'Aspire Hub' is for people who are new to the sector and seek to become a professional in the field. My advice to any young people wanting to do a similar role to me is to have a look at the ICRS they also offer a great mentoring scheme, volunteer at charities, get involved in your community and don't be scared to have big ideas while you get some relevant qualifications. For the construction sector, getting hands on with different office departments or out on site will stand you in good stead for numerous careers so any placement-based qualification is a great opportunity. A broad course such as the Built Environment BTEC is a great starting ground for young people and where I once started. I'd like to think I've always pushed myself and I'll continue gaining practical knowledge and qualifications across CSR and Social Value as the construction industry matures over coming years. It's a very rewarding and motivating space to be in, and that's only amplified after winning an award!
To read more about the social value delivered at Peddimore, please click here.