NATIONAL CAREERS WEEK
It's National Careers Week and Women in Construction Week, and to celebrate we'll be hearing from some of our employees who will share their career stories and tell us why they love working in construction and at Winvic! Keep an eye out for our International Women's Day special, where we will be featuring blogs from some of our inspiring female leaders.
We offer lots of opportunities for people at all stages of their careers and we hope our employee stories inspire you to choose a career in construction or engineering.
Keep coming back each day to hear a new employee story, or in the meantime, head over to our blog and read more about our opportunities in our Careers Brochure here.
HEAR WHAT OUR EMPLOYEES HAVE TO SAY: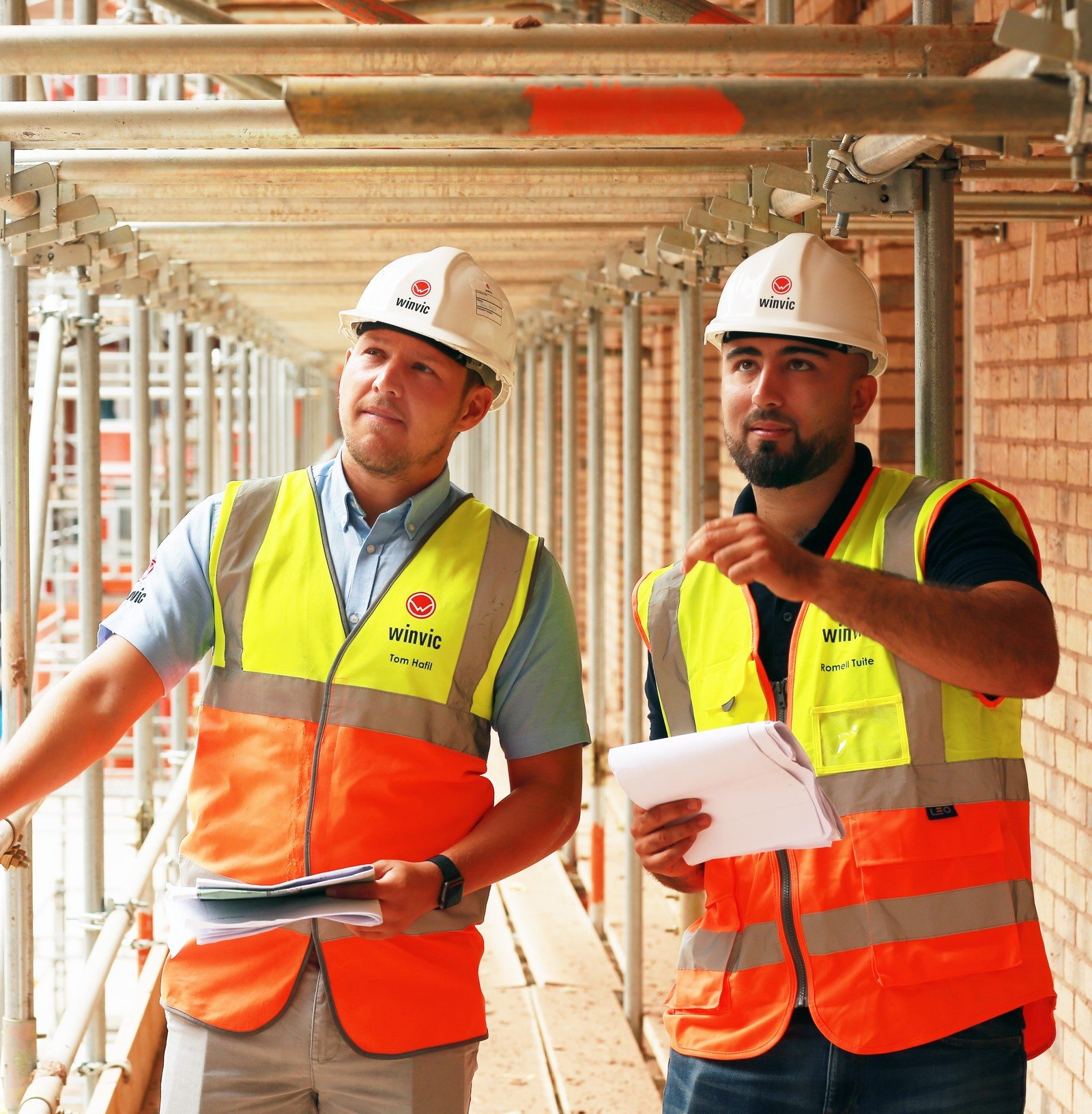 Name: Tom Hafil
Position: Quantity Surveyor
Describe your role. I'm a Quantity Surveyor (QS) currently working on a Build-to-Rent scheme next to Edgbaston Stadium in Birmingham which is due to handover in later this year. At the same time, I have also been involved in the construction of a new entrance plaza and car park for the stadium. It's been an interesting set of projects to work on as they are two separate contracts, for two individual clients, but on one site, with one site team – it has certainly created a fascinating dynamic. As a cricket lover I have loved working right next to the ground!
Since working at Winvic, this is the first project I have been on from the very start and with the project lasting over two and a half years, I have learnt a lot, and have been given more and more responsibility as the project has progressed. I am looking forward to seeing this project successfully reach completion, before moving on to the next scheme.
Tell me about your career path leading up to your current role. The construction industry was a bit of a career change for me, as I was unsure of where to take my career. I joined Winvic as a Trainee Quantity Surveyor in 2018 within the Multi-room sector with very limited knowledge of the construction industry. Winvic supported me through my Master's Degree, which I completed over two years part time, whilst working and getting up to speed with the role and the industry. Through the schemes I have worked on, I have been given great exposure to all the facets of the role and I am now acting as the project QS, responsible for my own scheme, working closely with the client and being more heavily involved in commercial matters.
How long have you been at Winvic? Coming up to 4 and a half years.
Describe working at Winvic in 3 words. Loyalty, trusting and supportive.
Why Construction? It is an industry that offers a lot of variety and there is rarely a dull moment. I also find all the different types of people that you meet within the industry, and their experiences, fascinating. The long programme duration on large projects, allows you to build strong relationships.  The nature of the industry is that you're always going to be moving on to a new challenge in a potentially new location, so you never feel like you're standing still.
What attracted you to Winvic? I knew people at Winvic prior to joining and understood that the foundations of the company were built with strong core values. This was important to me, knowing I would be treated right and get support if I needed it.
Do you have any advice for people wanting to join Winvic? Great company to work for, do it!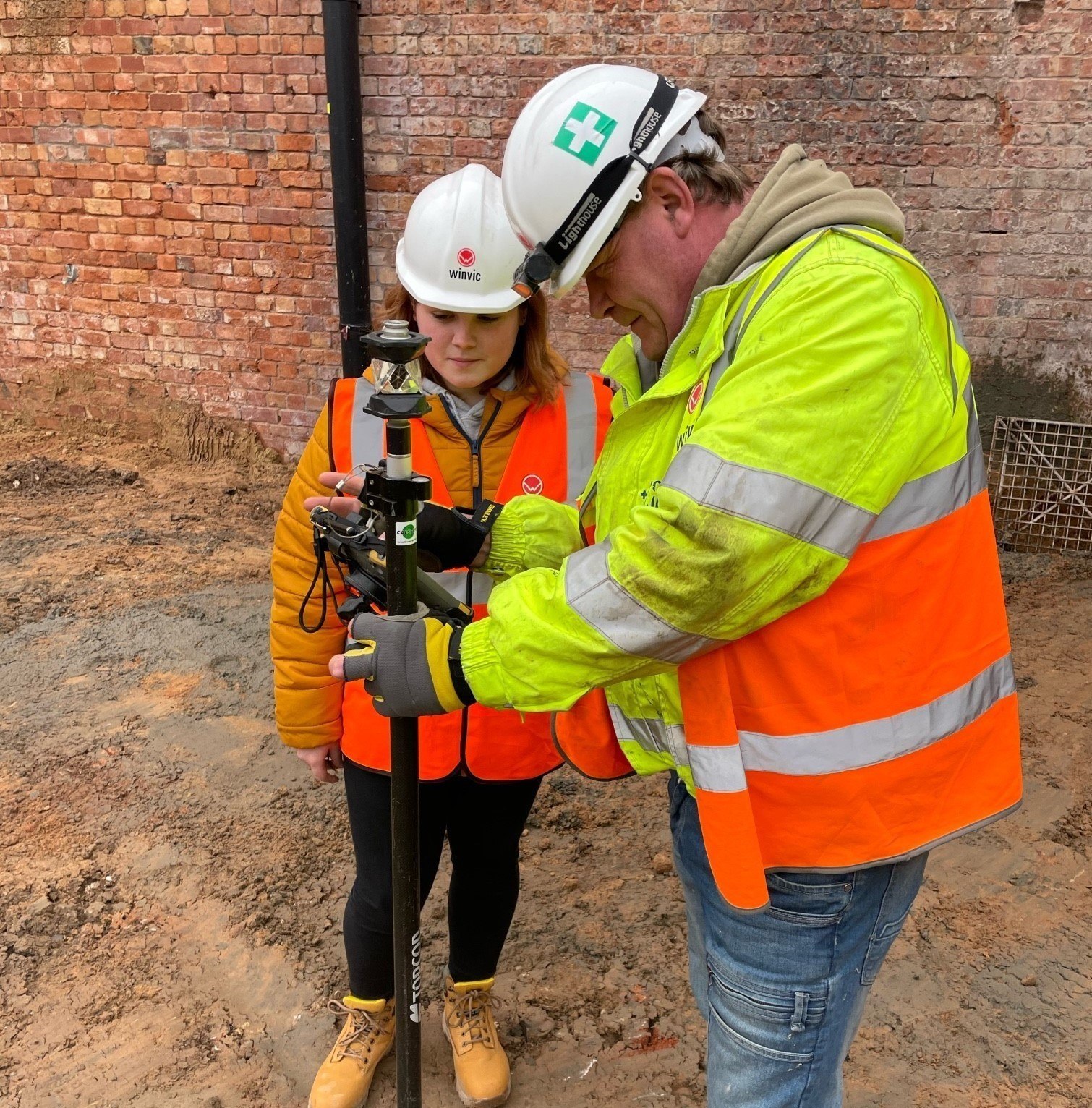 Name: Jessica Beniston
Position: BTEC Industry Placement Student
Describe your role. I am currently undertaking a work experience placement at Winvic as part of my college course.  My role is to shadow the site team, from the Project Manager to the engineers, learning all about the different stages of a project. I have been learning, with the guidance of the engineers, how to check the rebar [HS1] for the pre pour inspections and marking out gridlines.  Going out on to the site has given me practical, hands-on knowledge, that I could not have gained at college. I have also been able to sit in on meetings with the client and the design team, headed up by the Project Manager, learning all the behind the scenes of the project.
Tell me about your career path leading up to your current role. I am currently enrolled on a Pearson BTEC Level 3 National Extended Diploma course in Civil Engineering at West Nottinghamshire College where we learn about management, site investigations, different foundations and much more. I have been offered an apprenticeship with Winvic within the Civil Engineering side of the business.
How long have you been at Winvic? Since March 2022
Describe working at Winvic in 3 words. Exciting, Friendly, Challenging
Why Construction? I was fascinated by every detail within the construction industry, from the structure of the building, the way it is designed, to every little component and material used to create a project. Construction isn't a repetitive job, and every day brings new challenges and excitement.
What attracted you to Winvic? Winvic stood out within the industry, from the way they train new employees on and off site, to the way they approach projects in different sectors – Multi-room, Civils and Infrastructure or Industrial. Winvic has a broad community, and all employees strive for success.
Do you have any advice for people wanting to join Winvic? Don't be afraid to follow the pathway that your heart most desires. There might be challenges but Winvic always finds a way.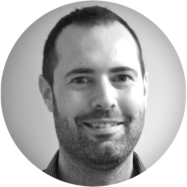 Name: Dan Lucas
Position: Pre-construction Manager
Describe your role. My role as a Pre-construction Manager involves leading the tender team with the objective of winning work for Winvic within the Industrial sector. It is a multifaceted and rewarding role that involves client liaison, design management, cost management, subcontractor analysis and consideration for how the project can be successfully delivered on site. No two tenders are ever the same, so the challenge of identifying specifics is a key aspect of the role, as well as ensuring risks are effectively managed to avoid potential problems when on site.
Tell me about your career path leading up to your current role. I started out as a Graduate Site Engineer and worked my way through to project management, working on a variety of schemes before taking up a position in design management. This move gave me the opportunity to become more rounded in my understanding of the industry, as it was focussed on the pre-construction stage, something I felt was important for my own development. After gaining the experience of pre-construction including bid and framework management, I decided to further progress my career by joining Winvic in my current role of Pre-Construction Manager.
How long have you been at Winvic? 3 years
Describe working at Winvic in 3 words. Rewarding. Challenging. Valued.
Why Construction? Ever since I can remember, construction has fascinated me. From the simple, through to the most complex of schemes, each is unique. Every project is successfully delivered, despite any operational or timescale challenges, by bringing a hugely diverse workforce together. We all work towards the same goal and continuously improve from lessons learnt each time. I love how the industry, and especially Winvic, embraces using the latest technology to be innovative and finds solutions to problems, whilst helping to protect the environment for future generations. Construction is both challenging and rewarding and I'm proud to be part of it.
What attracted you to Winvic? Winvic is a market leader in the industry and the leadership of the business is truly unique. The thing that struck me almost instantly was the vision and attitude to how a successful construction company could operate – that is, the 'Winvic Way'. It's in everything that is done and is embraced within the business across each of the sectors and departments. Even with all the challenges, changes and complexities of construction, the core values of the business and the vision of how it operates remain.
Do you have any advice for people wanting to join Winvic? If you are looking for a main contractor within the construction industry who is people centric, forward thinking, innovative and sustainable amongst many other positives then Winvic will be for you.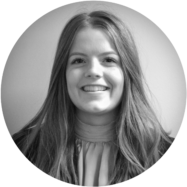 Name: Hollie Parkes
Position: Site Engineer
Describe your role. As a Site Engineer, I provide the setting out for the subcontractors on site, to enable them to build the job effectively and efficiently. Other site activities include writing permits to ensure subcontractors work safely, reading drawings and calculating quantities of materials. A Site Engineer has the responsibility of carrying out day-to-day management of subcontractors, ensuring that the works are planned efficiently to align with the construction programme.
Tell me about your career path leading up to your current role. I studied a degree in Civil Engineering at Nottingham Trent University for four years. In my third year, I completed an industry placement at Winvic which enabled me to gain invaluable site experience and understand what it means to be a Site Engineer. After an amazing 15 months on site and once I'd graduated from university, Winvic offered me a full-time job as a Site Engineer.
How long have you been at Winvic? 18 months since graduating (two and a half years if you include my placement).
Describe working at Winvic in 3 words. Friendly, Supportive, Rewarding
Why Construction? I liked the idea of working together in a team and making something seen on drawings 'come to life'. I also like working in an outdoor environment, solving problems on site and I enjoy never having two days the same.
What attracted you to Winvic? Winvic offers great opportunities through apprenticeships, placements and graduate schemes which enables students and young people to have a fantastic start to their careers in construction. I was particularly interested in the variety of sectors Winvic was involved with as well as the schemes they were undertaking at the time, particularly SEGRO Logistics Park East Midlands Gateway which is close to where I live.
Do you have any advice for people wanting to join Winvic? I feel very lucky to work here and to have the opportunity to meet a wide variety of knowledgeable and experienced people, all of who have been so helpful throughout my time at Winvic. I recommend that anyone studying a construction industry related degree should apply for a placement here to help start your career in construction in a friendly and supportive environment.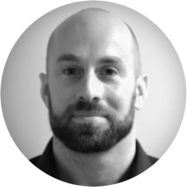 Name: Matt Meanwell
Position: Construction Manager
Describe your role. I work within the industrial sector at Winvic, managing the day-to-day running of a site, which includes the coordination of trades, programming activity and ensuring HSEQ policies and protocols are adhered to. Working closely with the Project Manager and engineers, I sequence ongoing and future packages of work, coordinate those works and evaluate progress against the programme.
Tell me about your career path leading up to your current role. I started out as a chain lad and worked for the same company for 14 years, progressing from Trainee Site Manager through to Assistant Site Manager, Site Manager and Senior Site Manager. I came to Winvic in 2019 and have worked on a number of projects now. I was promoted to Construction Manager in Summer 2021, most recently I have worked on an industrial facility for DSV at Mercia Park and three industrial units at Prologis Park Hams Hall. I'm currently working in Ellesmere Port to construct a 667,000 sq ft parts distribution centre for our client Stoford, which has been pre-let to Peugeot.
How long have you been at Winvic? 3 and a half years.
Describe working at Winvic in 3 words. Large, fast-paced, market-leading.
Why construction? Why not! I don't know anyone who doesn't find their job rewarding – it's great to spend every day working in a team that's all focused on doing a good job. No two days are the same and through every week of a project you get a sense of achievement as progress happens before your eyes.
What attracted you to Winvic?  I was impressed by how they came across on the website, social media and in promotional videos – professional and that they really care about their projects and employees. Seeing the size of the projects on Winvic Live and in Case Studies was interesting and I was hoping to work on different and larger scale schemes than I had done previously.
Do you have any advice for people wanting to join Winvic? Just get in touch! We continue to win projects across the country and are always looking for people with the right skills and attitude to join the team.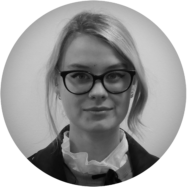 Name: Oliwia Karwatka
Position: BIM Coordinator
Describe your role. I'm currently working as a BIM Coordinator as part of the Digital Delivery team, assisting on Winvic's Industrial and Multi-room projects. I create 3D models from 2D drawings across multi-disciplines for clash detection, to eliminate issues during the construction progress. My role also involves creating CGIs, 3D sequences and video animations of project build timelines, as well as providing 4D planning support. I love what I do as I get to work with different teams on a variety of projects, coming up with creative ideas of how to make projects come to life during the tender stage. Aside to my main role, I am proud to be a STEM Ambassador. Having the opportunity to encourage future generations to consider a career in construction, by showing them the creative roles within this job sector, is really exciting.
Tell me about your career path leading up to your current role. After finishing my Architectural Technology degree, I began working at Winvic in October 2020 as a CAD Technician. I progressed to a BIM Coordinator in December 2020 and became part of the Digital Delivery team at the end of 2021. Throughout my career at Winvic, I am continuously expanding my skill set and creating new and efficient processes to solve any problems that may arise.
How long have you been at Winvic? I have been at Winvic for two and a half years.
Describe working at Winvic in 3 words. Exciting, challenging and rewarding.
Why Construction? When considering different careers, it was important for me to ensure that I would have a sense of accomplishment when completing tasks and projects. This led me to researching the construction sector job roles, mainly looking at the creative roles within construction.
What attracted you to Winvic? When I researched the company, I saw that Winvic values its employees and encourages them to reach their full potential, whilst enjoying their job roles. I am a very ambitious individual, so it is important to me to have a variety of opportunities and projects to work on; both of which Winvic provides.
Do you have any advice for people wanting to join Winvic? If you enjoy challenges, working hard and reaching your personal growth goals. I would advise you to go for it! Nothing bad can ever happen from applying and you never know, it could lead you to an amazing career path.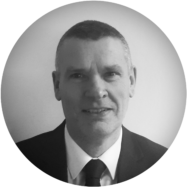 Name: Craig Reason
Position: Project Manager
Describe your role.  am a Project Manager within the Multi-room sector and I'm currently working on a Build-to-Rent scheme in Sheffield. I am responsible for all of the programming, Health and Safety, Quality Assurance and Environmental matters on site. A large part of my role is building relationships and liaising with stakeholders, including the client, the end-user, local authorities, national organisations and of course the team. I keep the senior team up to date with the progress as well as the general public – my door is always open basically! I enjoy getting involved in the social value side of our project delivery, engaging with community and charity organisations to offer help where it's needed and I'm currently mentoring a local sixth form student.
Tell me about your career path leading up to your current role.  I started my career path by taking a carpentry apprenticeship with a company close to where I lived, leaving school after my O levels at 16 years of age. After a number of college courses in construction, I became a site foreman and then progressed to site management and then project management. During my career progression, I have sat numerous training and professional development courses to reinforce my knowledge of the industry and I'm now on Winvic's Momentum Programme for leadership development.
How long have you been at Winvic? Just over two years.
Describe working at Winvic in 3 words. Fulfilling. Rewarding. Exciting
Why Construction? I've always had an interest in construction and joinery. The career offers many exciting challenges and there's a constant need to review and develop your own skills.  No day is the same as another and I like the variation of working alongside numerous trades and abroad range of talented individuals. I'd recommend a career in construction to anyone who is looking for excitement and likes to be challenged.
What attracted you to Winvic? The scope of works on the types of projects they win are exciting and challenging for a Project Manager. With excellent communication and high levels of trust in place, I really value Winvic's promotion of autonomy – I can follow company guidelines and procedures, but also manage projects responsibly in my own way.
Do you have any advice for people wanting to join Winvic?  Be prepared to be challenged in your job role, look for new and innovative ways to do things and always strive for improvement.  Within a Winvic team, you will be fully supported to reach your goals if you have the right attitude.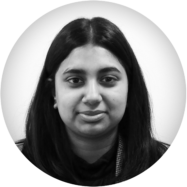 Name: Ammara Dassu
Position: Site Engineer
Describe your role. I'm currently a Site Engineer at Winvic. During my time here I have worked on projects in both the infrastructure and industrial sectors. My daily duties involve setting out and surveying different aspects of the project, as well as liaising with subcontractors to ensure that everyone is happy with the work that needs to be completed.
Tell me about your career path leading up to your current role. I started off with an interest in architecture but throughout my A levels my curiosity in how things were built started to grow, so I chose a degree in Civil Engineering. When looking for a placement at university, I came across Winvic at a careers fair. After speaking to a Trainee Site Engineer I was impressed by what they had to say and I applied. I went on to do my 'Year in Industry' placement with Winvic and thoroughly enjoyed it. After completing my degree, I returned to Winvic as a full-time graduate Site Engineer.
How long have you been at Winvic? I undertook my 'Year in Industry' with Winvic in 2021 working for 12 months at the Mercia Park project. I returned to Winvic after graduating in September 2023 and since then I have been working on the major infrastructure project at SEGRO Logistics Park Northampton.
Describe working at Winvic in 3 words. Ambitious, exciting, educational
Why Construction? Every day on site is different and being involved in the development of buildings from paper to handover attracted me to the industry. It's very rewarding.
What attracted you to Winvic? Whilst on my placement year with Winvic I soon realised that everyone here is willing to help and push you to reach your full potential. The different teams I have worked with have all motivated me to learn and grow within the industry and have focused on my development to help me to progress my career.
Do you have any advice for people wanting to join Winvic? Be open to learning new things and taking on new challenges.
See my blog for more insights.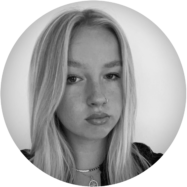 Name: Natasha Owen
Position: T Level Placement Student
Describe your role. I am a T-Level student at Bridgwater and Taunton College and I work at a Winvic site every Monday as the work placement element of my course. I sit in on meetings, go onto site with members of the team and try to learn new things whenever I can. I wouldn't say I have a defined role, but all the activities I undertake tie into my continuous learning and development.
Tell me about your career path leading up to your current role. After achieving my GCSEs, I moved on to college doing a T-Level course, and as part of that course I have to complete 315 hours of on site work experience with a company. Winvic has been great in providing me with this opportunity to learn and have invaluable experience of hands-on construction.
How long have you been at Winvic? I have been at Winvic for almost three months now, consecutively each week.
Describe working at Winvic in 3 words. Collaborative, engaging, rewarding.
Why Construction? As a woman, I was never drawn to the historic stereotypical 'female roles', and construction has always been an interest of mine that I wanted to pursue. It is such a rewarding industry and every day you learn something new, face challenges and work as part of a collaborative group. Being able to step back and look at a final product knowing you've played a part in it, is something that really appeals to me.
What attracted you to Winvic? With my placement, it's about gaining a lot of experience so when I got the chance to do my placement at Winvic's Redcliff Quarter Build-to-Rent scheme in Bristol I was overjoyed. It is a very large project that will have a lot of different challenges along the way, which will be an amazing learning opportunity. The knowledge I've gained so far has allowed me to develop my learning in class and share my experience with my peers.
Do you have any advice for people wanting to join Winvic? Winvic is an amazing company to learn with and my colleagues on site are lovely and always accommodating. The management team has such a great attitude towards the job and everyone and everything involved. Winvic has set an amazing example for me for the rest of my career.
To find out more about our current opportunities download our brochure or get in touch with our HR department to take the first step towards your new career with Winvic.